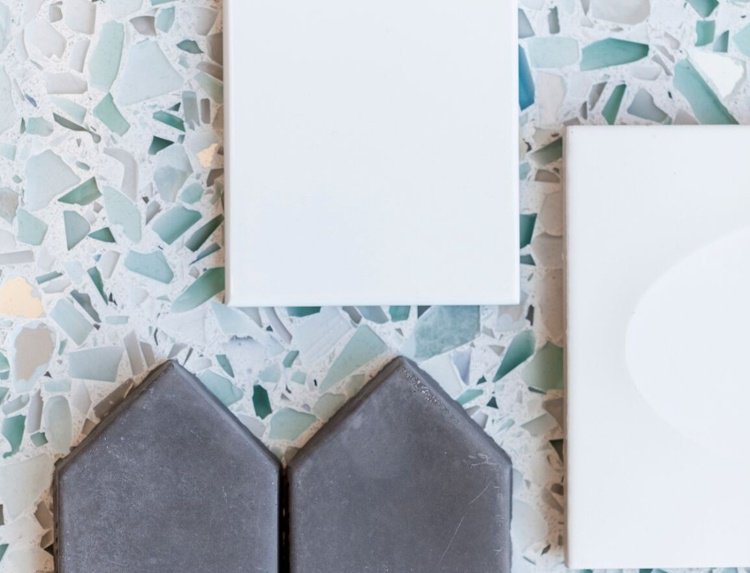 At home and at work, designer Laura Umansky lives out her philosophy of livable luxury for interiors. Since purchasing her family home, a 1925 Tudor Revival, and undertaking a complete renovation teaming up with Newberry Architecture, Laura and her team have taken the concept of fabulous meets functionality to heart. Not only will this home be a place for Laura and her husband Michael to raise their two young girls it will also stand as Boulevard Show House opening in 2018 with tickets benefitting Preservation Houston.
Laura's design ethos "stay classic, be current," runs through every bit of her family's new home. Being a historic renovation means that every change needs to receive the approval of both the Boulevard HOA and the Historical Committee. Both groups, however, were eager to work with Laura and Michael, knowing the designer's reputation and commitment to both beautiful and timeless design. "We look to the past for inspiration, but we're fashion forward,"Laura said.
Earlier this year Laura kicked off her curated edition of recycled glass surfaces with a focus on both durability and design. "[You] should have beautiful interiors that also perform well for everyday realities," Laura said. "You need to be able to live in your home."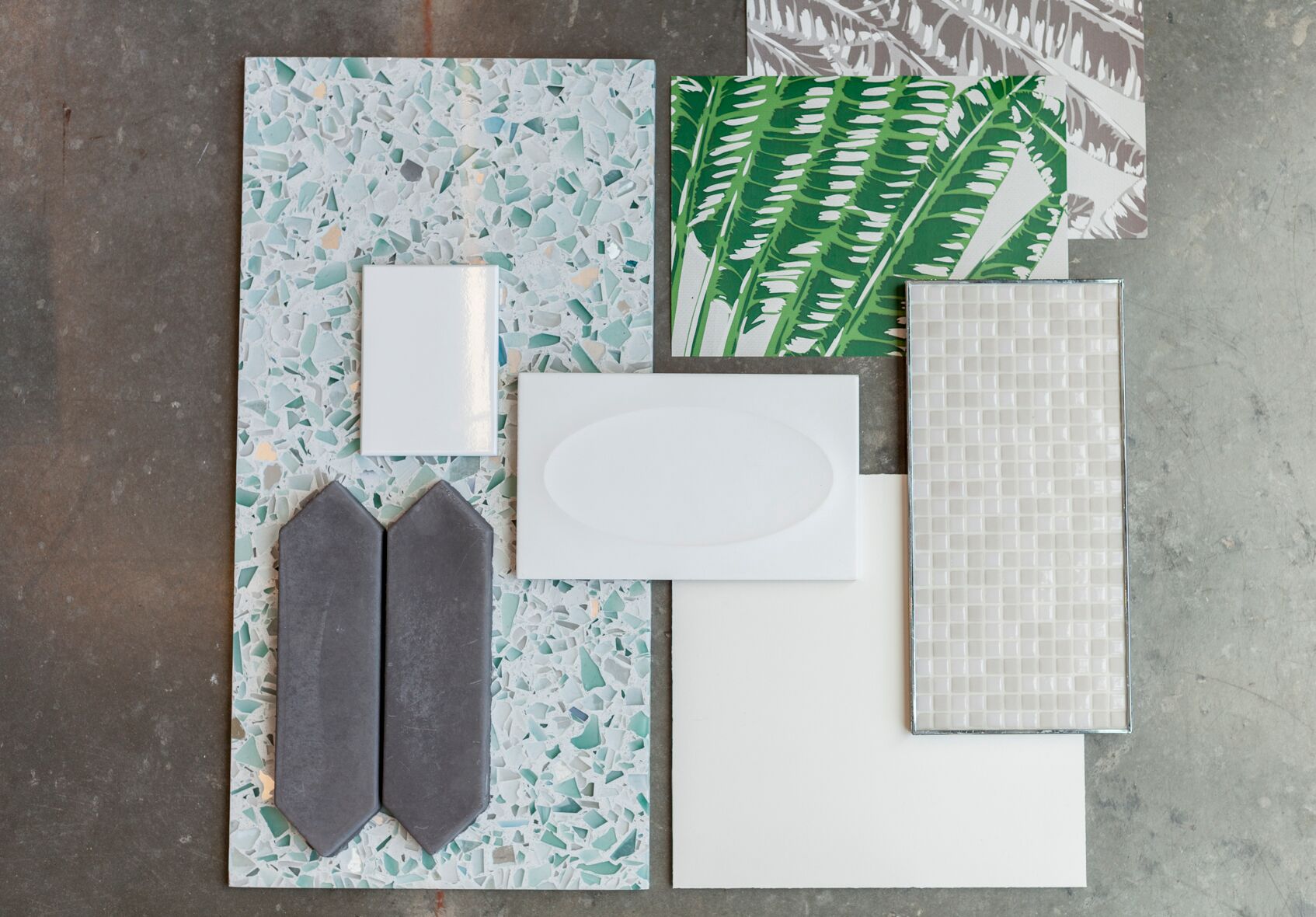 The Laura U line is part of Vetrazzo's Designer Collection, which is made with bio-resin instead of concrete. The ultra durable resin allows for diverse applications like thin counters and tiles (like this Aqua Current custom tile above).
DOWNLOAD THE DESIGNER COLLECTION TECH SHEET
"I'm excited to use the 1 cm slabs to get that thin edge profile," Laura said. "I may do a table out of it for a really contemporary look. You can also cut them into large-scale floor tiles like 3x3, which is really interesting application."

All the Designer Collection colors are non-porous, stain resistant and never need a sealer - ideal for busy kitchens and high-traffic floors.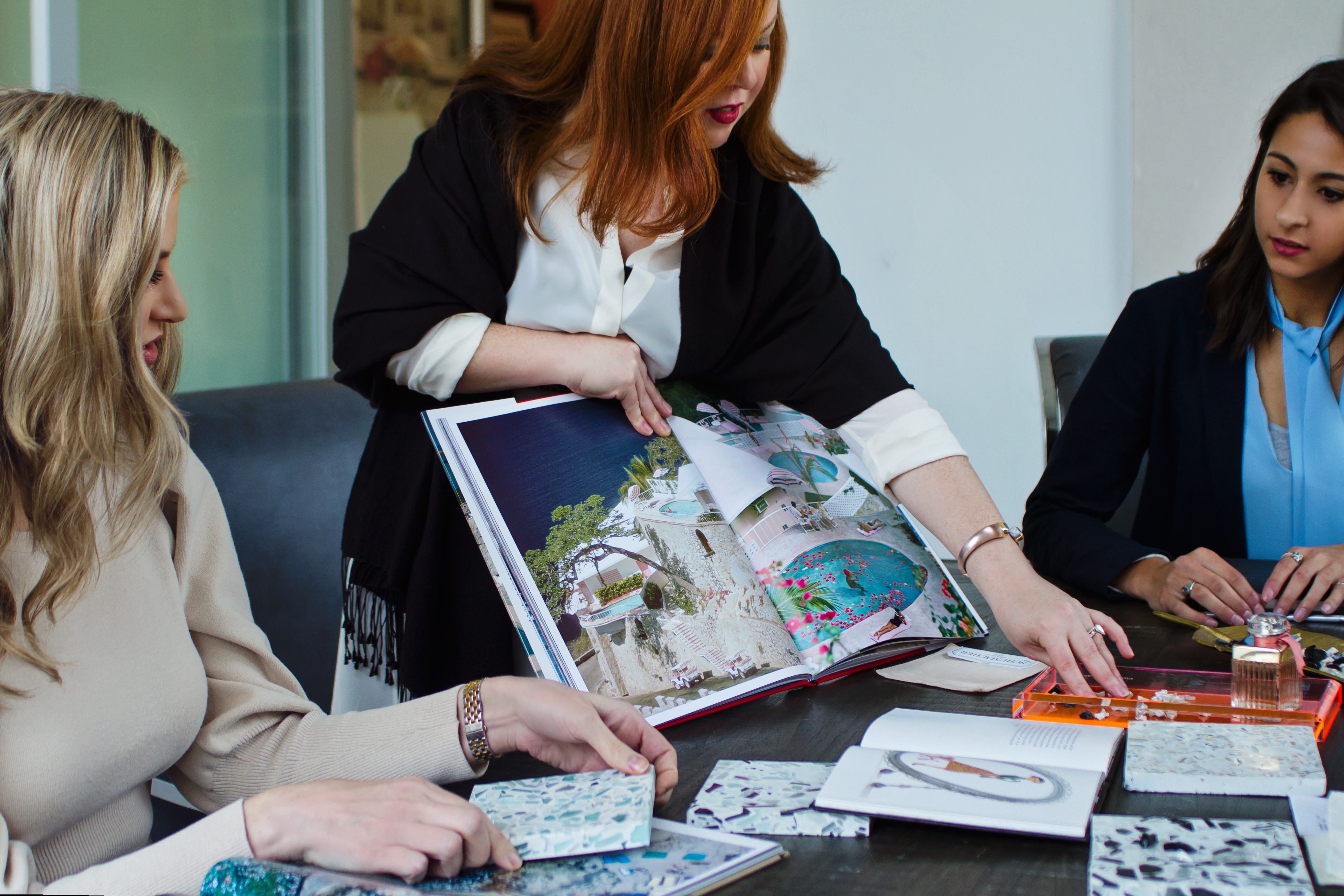 This renovation is a personal one. Not just a place to showcase her designs, this will be a home for her kids to grow, a gathering place for family holidays, and quiet place to drink her morning coffee. Adding her own personal style in partnership with Luxe Interiors + Design, she began with a warm neutral base with accents of black and white and layered on rich colors, soft pastels and playful metallics. Because a Laura U home is always full of color and life.
"I just really like color," Laura said. "It adds life to a space. Designing with color simply makes me happy. It's an innate motivation with my firm's design aesthetic."
Laura has added surfaces from her own Vetrazzo by Laura U line to four of the home's spaces, including the foyer, guest bath, the girl's playroom and the family's poolside cabana. Just like her collaborative line with us, Laura's family home will be equal parts fun and sophistication.
The Foyer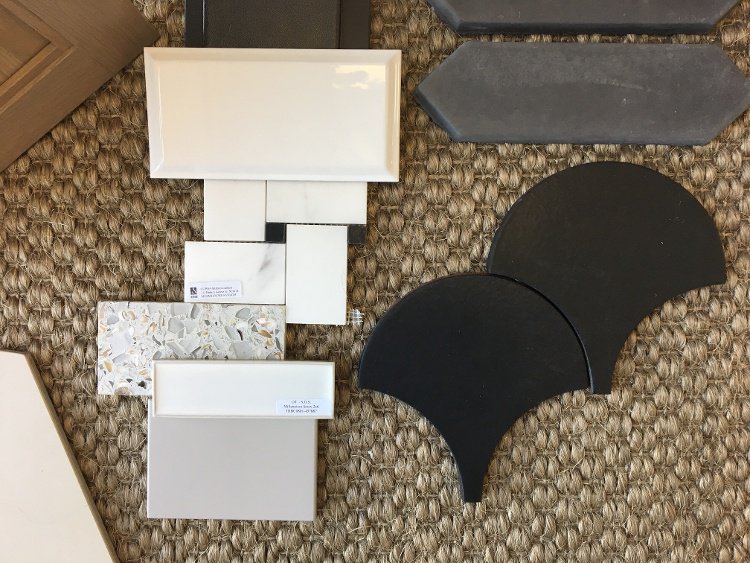 Laura's home opens with a black and white palette in the foyer and guest bath.
This space is inspired by Laura's favorite color scheme, black and white and features flooring by Arto, called Studio Field Conche Black Diamond. This clay tile will really pop against the alabaster walls and give some texture to the floors – plus the scalloped edges of the tile will bring some softness to the space. A guest bath will feature white subway tile and Fair Pearl recycled glass from Vetrazzo by Laura U, shown here.
The Cabana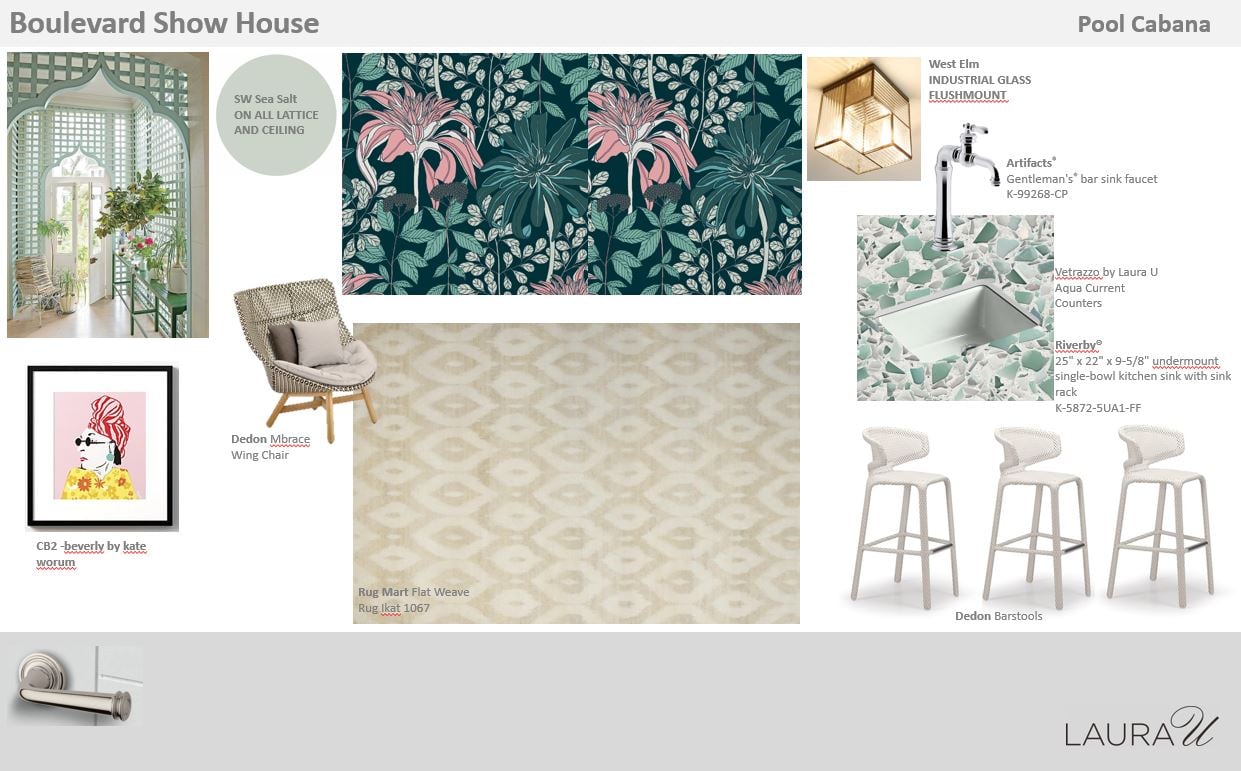 Lead architect, Gina Brown has said, "When we walked through that little pool house, thinking about the girls having their birthday party or a slumber party there, that was so exciting for me. With every project that is the heartbeat for us, but especially with Laura because I have a personal friendship with her. It was important to make this house their home."
For the poolside retreat Letecia Ellis Haywood, Principle Designer at Laura U, wanted to bring a bit of the French Riviera to Gulf Coast of Texas. "I wanted the space to reflect a casual playfulness," selecting Vetrazzo by Laura U's Aqua Current and pairing it with Abigail Borg's bold and colorful palm print wallpaper, Sherwin Williams' Sea Salt colorway and eclectic accent pieces by CB2. This outdoor space will be home summertime cocktail parties and lazy Sunday's spent lounging in the warm Texas sun.
The Family Space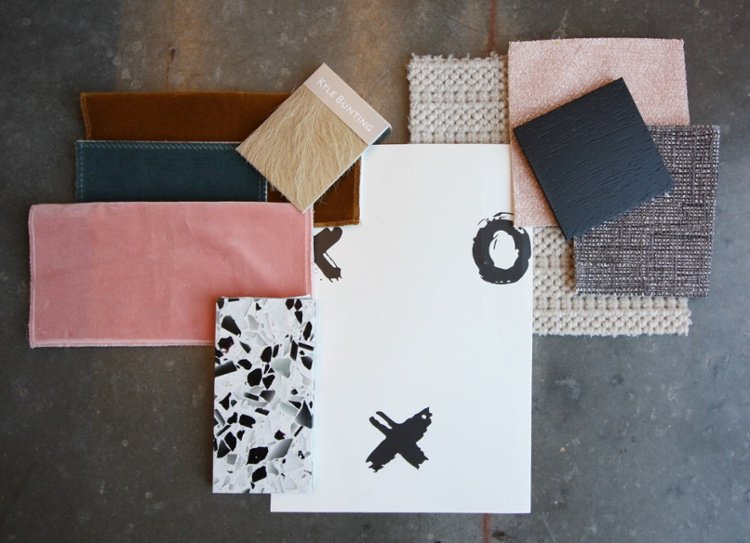 Lively patterns and a dusty rose palette for the girls' playroom.
Now let's move things indoors. Laura's Lead Interior Designer, Blair Foster, is a master when it comes to playrooms and family living spaces. "Blair is a master at playrooms so I know the girls are in very talented hands," Laura said.
When designing a room for the girls, Blair wanted to create a space that would both grow with them and outlast the mishaps of childhood and so for the counters she chose Vetrazzo by Laura U's Classic Black. "These are easy to clean which is great for any accidental messes that may occur," Blair said, "because we all know messes happen." In other words, life happens.
The girls' playroom will also feature lively patterns and a dusty rose palette. Tying everything together, Blair, selected art pieces from Laura Rathe and throw pillows from Minted. When deciding to team with Vetrazzo, Laura said "I feel if my designs can stand up to me then I feel really confident doing the same design for my clients." Being her own client really brings this home.
Laura U's line with us and her work on the Boulevard Show House really presses the idea that spaces used daily should be both beautiful and worry free. With our products each piece of recycled glass is laid by hand and combined with a bio-resin to create durable surfaces. With Vetrazzo by Laura U, you get both beauty and practicality. As Laura says, "With Vetrazzo you never have to worry about setting down your cup of coffee in the morning or your glass of wine in the evening and [wonder] 'Did I seal it this year?'" Livable luxury is what it's all about.
Learn more about the bio-resin based designer collection from Laura U. Download the tech sheet.