Moody grey skyscrapers tower above dots of people on the sidewalks below, at the same time meeting the clear blue heavens above. Cityscapes are busy and bustling, but are not without a color palette all their own. One that is elegant but gritty, chic yet simple, timeless yet always changing. Cities are classic reminders of a time long ago and a beacon of the bright future ahead.
If you've been in the heart of one of America's largest cities you know that each has a personality all its own, and that's a look you can bring right to the center of your own home - elegant, chic and timeless.
Colors like blue, grey, brown and the translucent hue of glass are the colors of the city. We've taken design inspiration from four of our American city destinations and paired them with our own colorful recycled glass countertops for a style match that captures the constant motion of our favorite urban landscapes. See which gorgeous cityscape is your interior style inspiration.
Destination
CITYSCAPE
PHOTO BY MIAMI DESIGN DISTRICT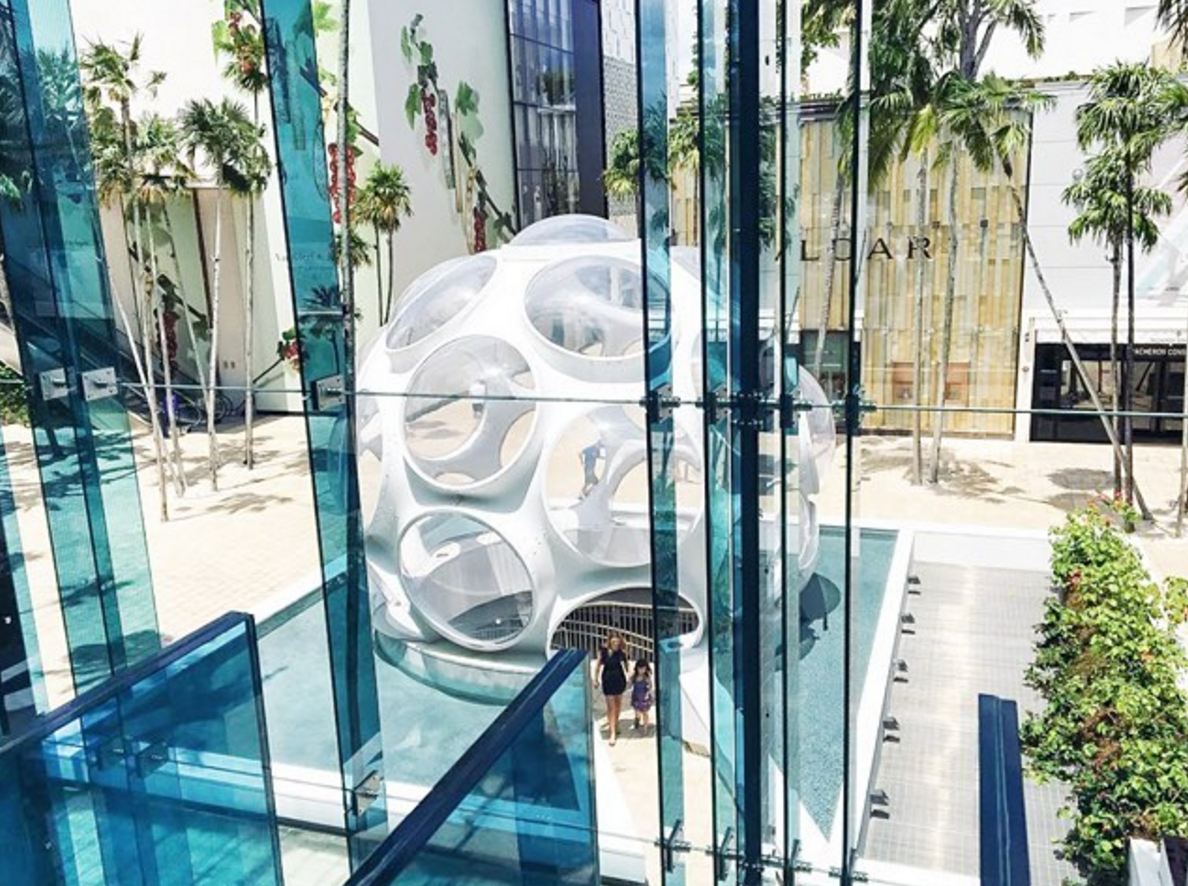 Miami is full of the deep blues and lighter teals of the Atlantic Ocean and Biscayne Bay set against clear cerulean skies and white art deco-style architecture. Places like the Palm Court Event Space use these distinctive Southern palettes as inspiration for their own design, melding blues with neutral colors to produce a unique look. The historic Miami Design District juxtaposes historic buildings with modern art collections and design brands, dedicated to innovation and blending culture with art, architecture and design.
PHOTO BY GRAZFED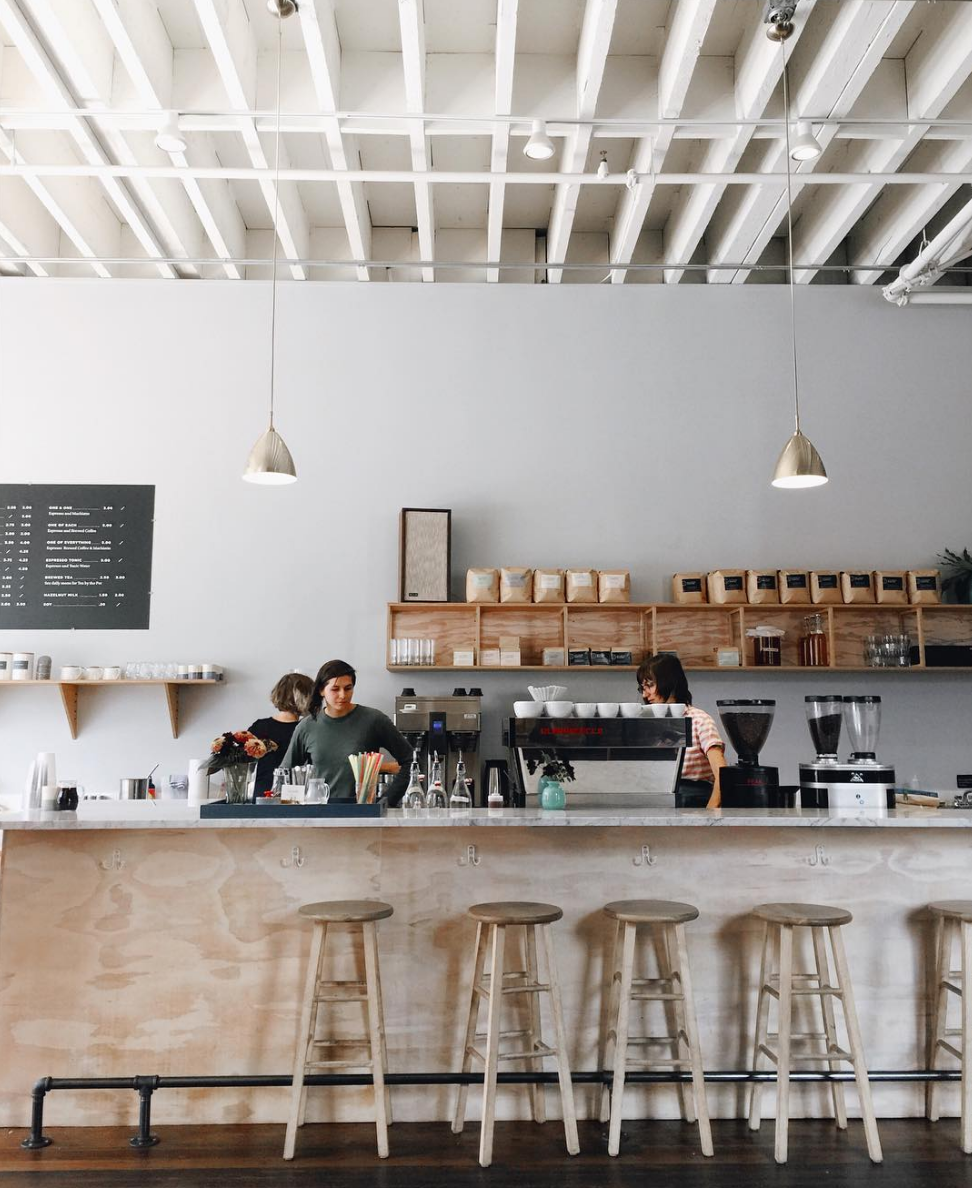 Coffee is a necessity in often-rainy Seattle, where its artists, entreprenuers and techies have made it a culture, and a booming business. In the Northwest city on the Puget Sound, you can get your caffeine fix from local sidewalk stands, drive-throughs, or even delivery services, but the most popular is the coffee house. A place to sit and reflect, take a breath and sip the sweet nectar. The deep browns and tans of Seattle's coffee houses are inspiration for design, and create warmth and comfort in any space.
PHOTO BY HIS TINKERBELL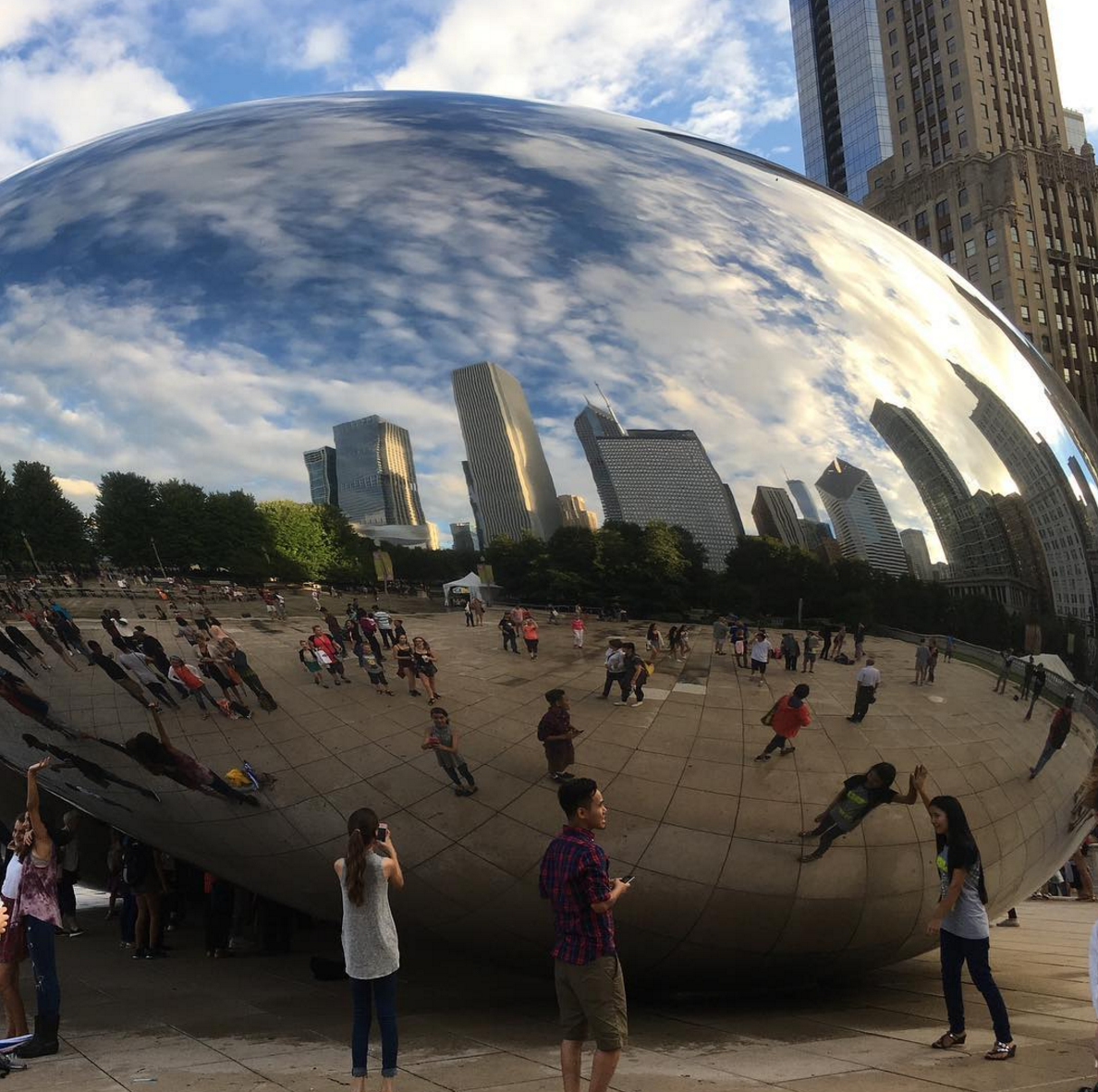 The Second City is famous for its original architecture, a direct product of innovation after the Great Fire of 1871. Those famous buildings of brick, stone and steel, some dating back to the 1893 World's Fair, rise over Lake Michigan and the wealth of public art found in Chicago, including Millennial Park, the Chicago Riverwalk and Northerly Island. Chicago is in America's Heartland, known for driving advancements in a variety of fields, such as improvisational comedy, blues, jazz and soul music. Chicago is a working man's city, bold and tough, full of deep greys and the reflective silver of some of the world's greatest architecture.
PHOTO BY ELENA TITOVA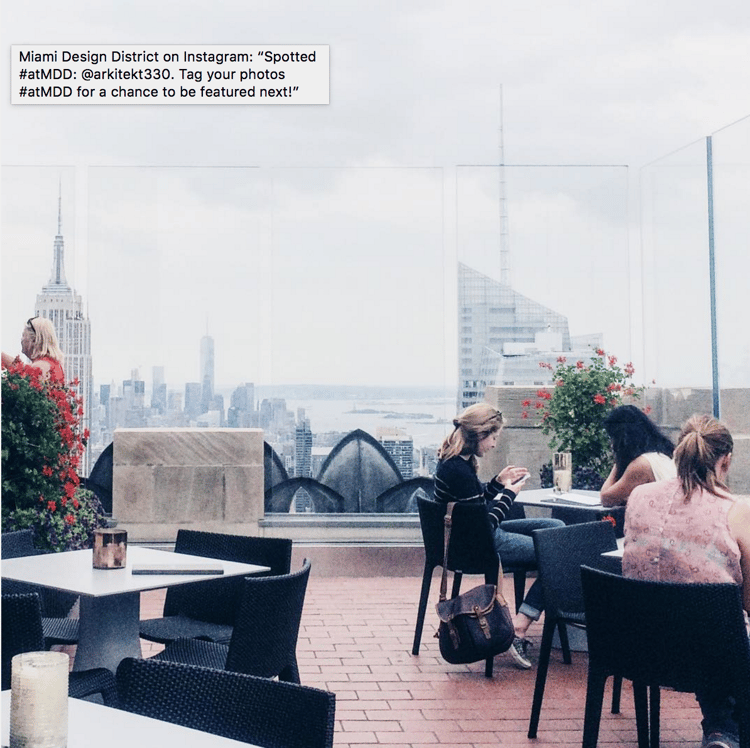 Skyscrapers like the Empire State, Chrysler and the Flatiron Buildings meet the sky with clean, sleek lines, creating a timeless simplicity characterized by the urban space, home to some of the world's greatest tourist attractions and historic spaces. The Big Apple is where dreams are made and often come true. It's a city of possibility steeped in culture underneath a canopy of giant buildings that tell the history of one of the greatest cities on earth. While its pallette tends toward sublte greys and clear glass, it's people are bright and colorful.
Match up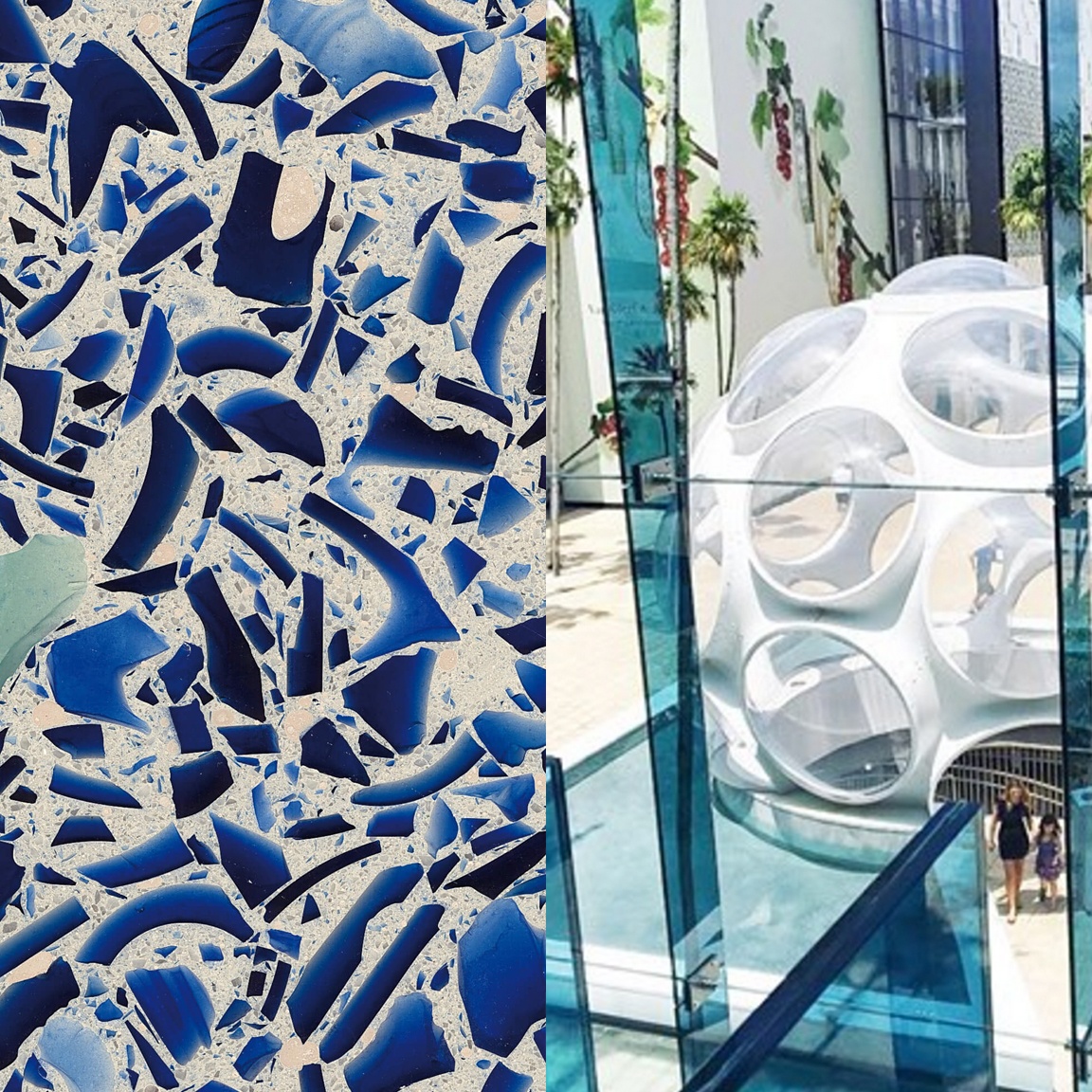 Cobalt Sky inspired by Miami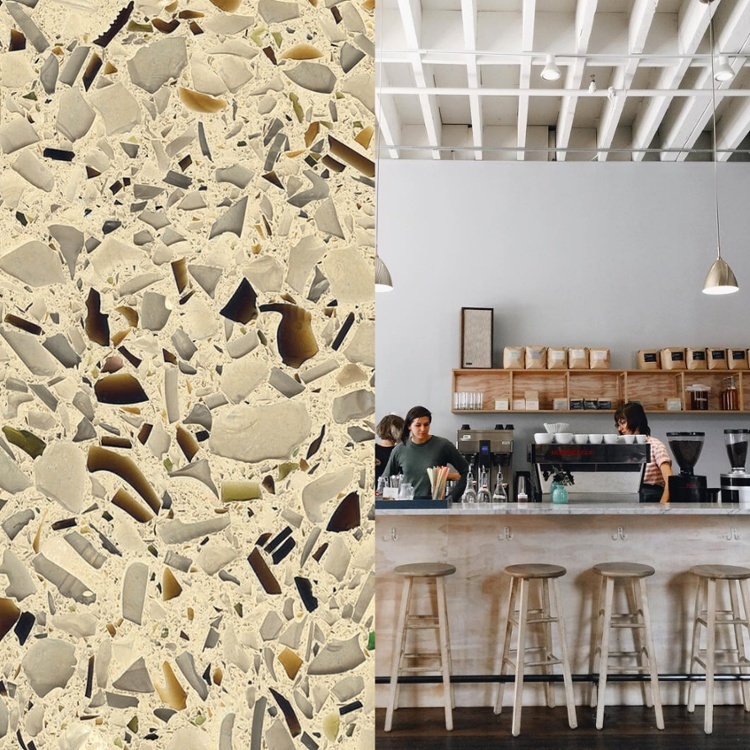 Coffee House inspired by Seattle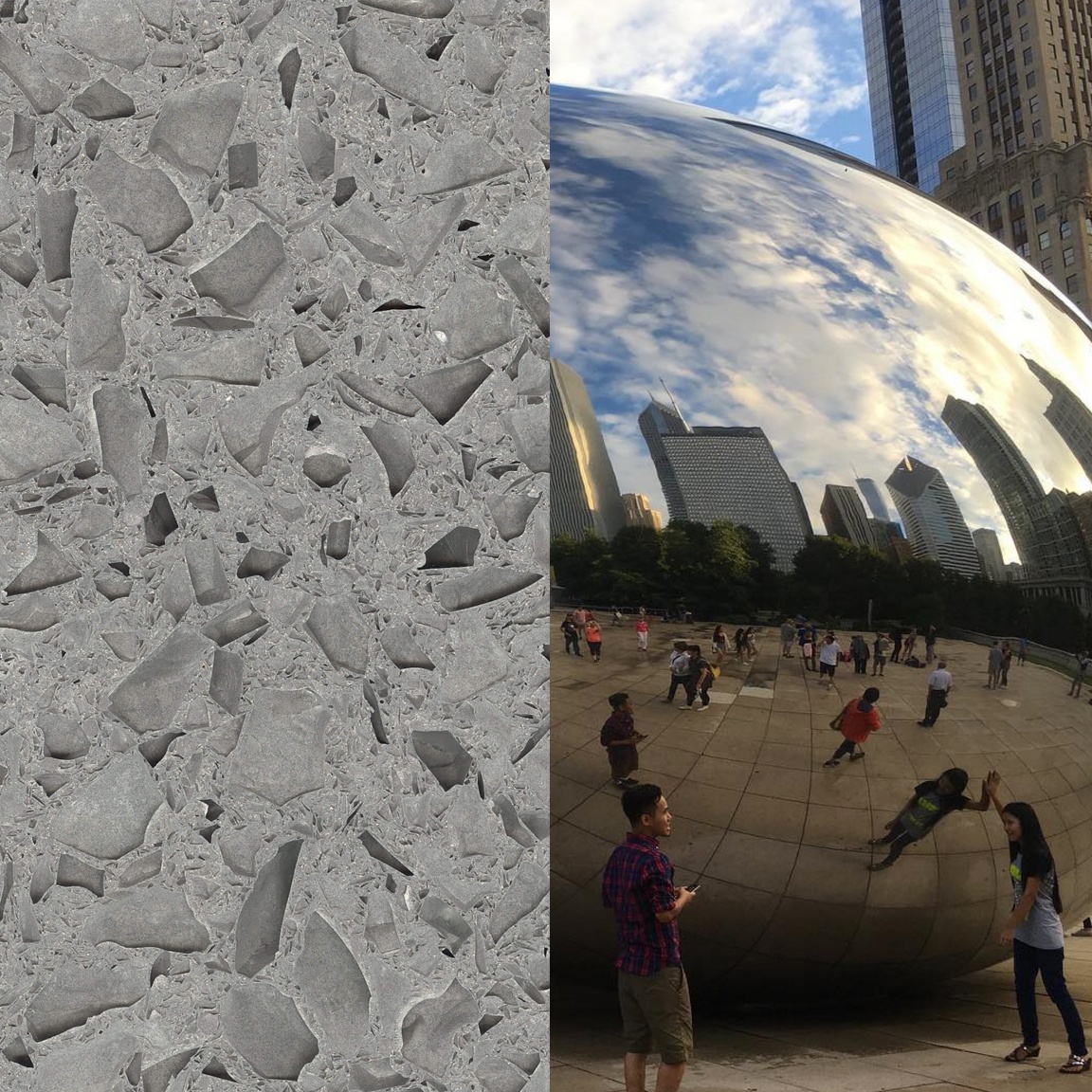 Titanium inspired by Chicago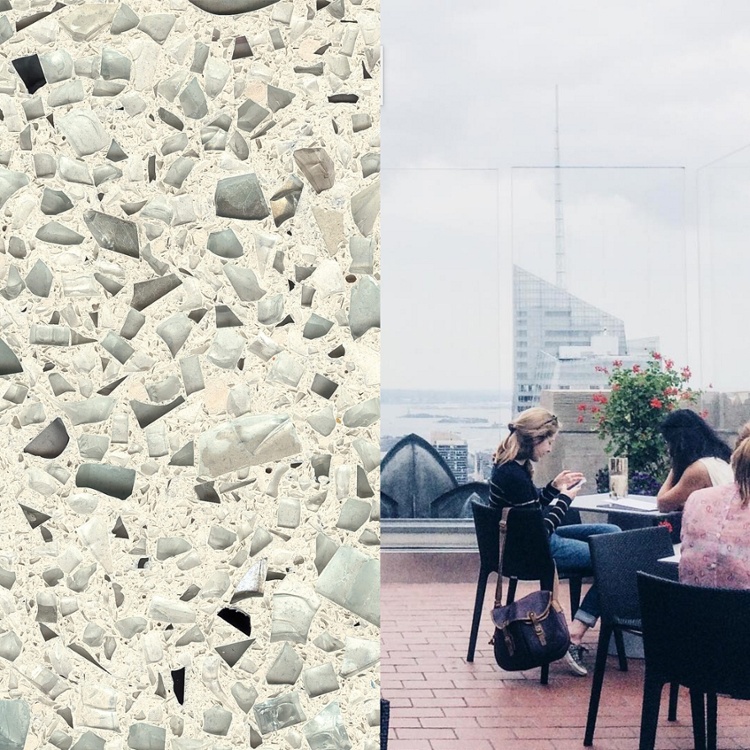 Cubist Clear inspired by New York City
Install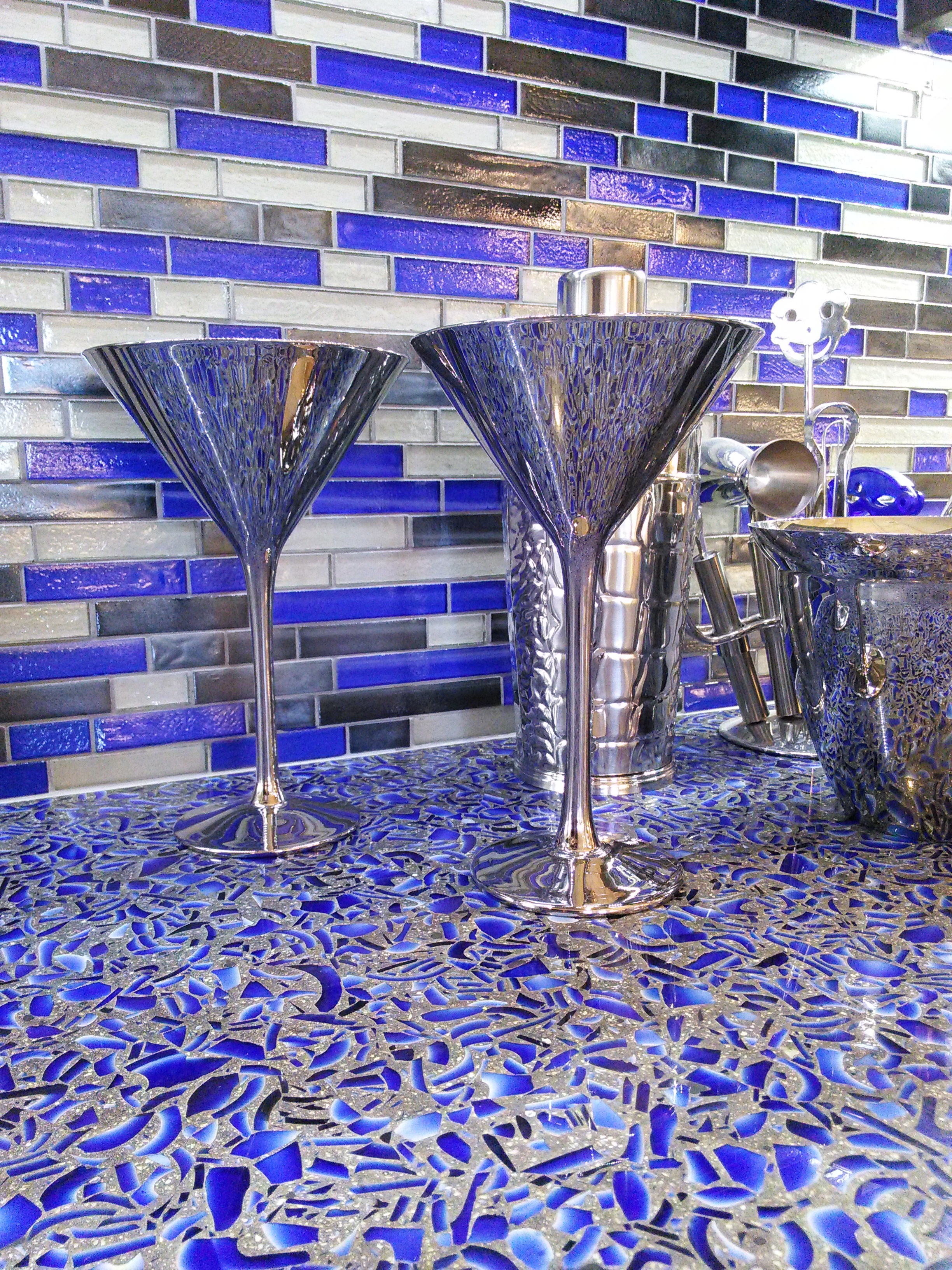 Cobalt Sky makes kitchen counters come alive with pops of blue.
Countertops made with Coffee House recycled glass provide rich browns against a lighter
backdrop for a warm and cozy feel.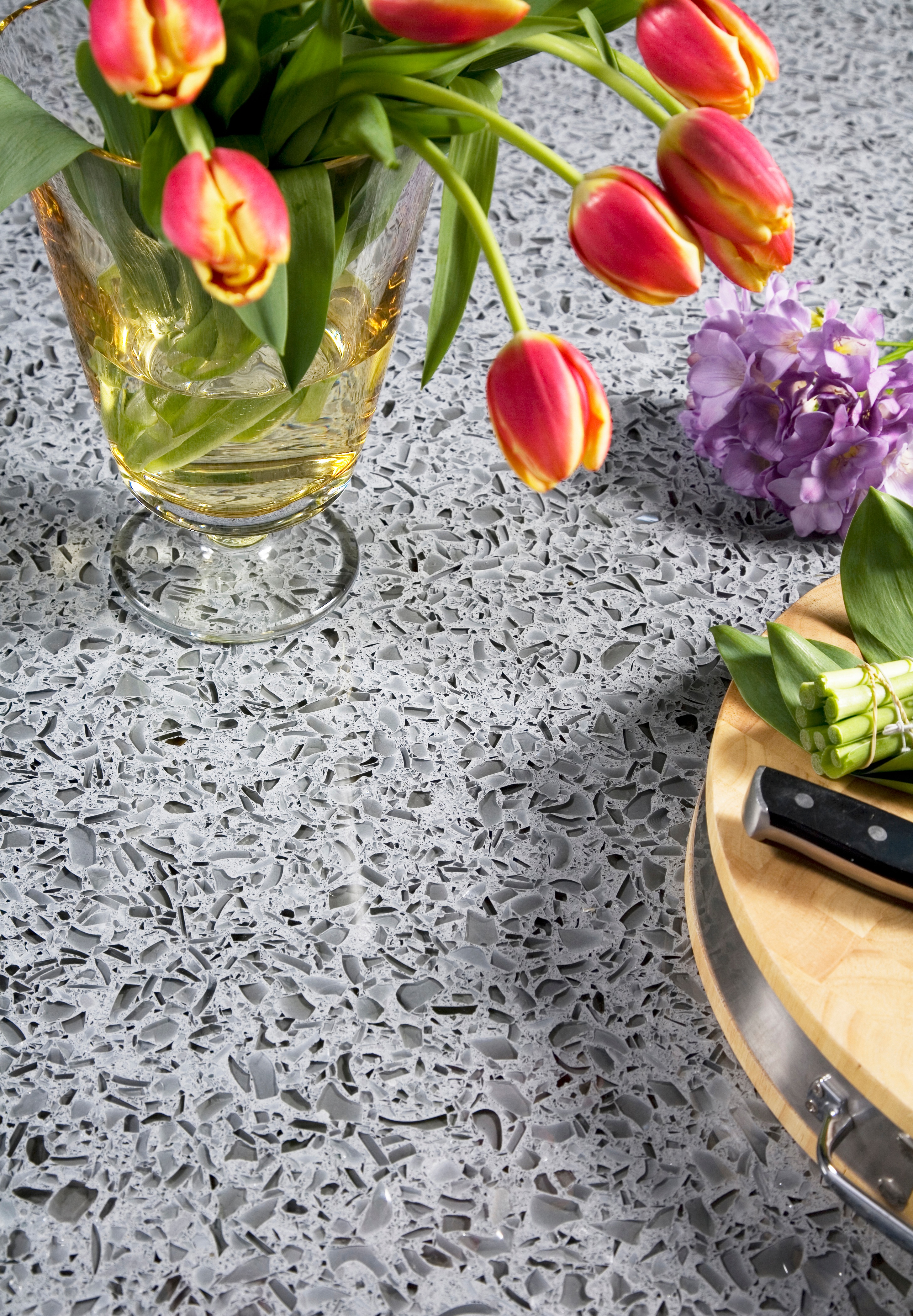 Dark greys mixed with light tones in Cool Titanium work in moody, urban designs.
This Cubist Clear waterfall kitchen island provides a neutral background perfect for mixing materials and color.
Colors
COBALT SKY

Glass source
Skyy® Vodka and 1664 beer bottles, condiment jars, demolition architectural glass, aquariums
COFFEE HOUSE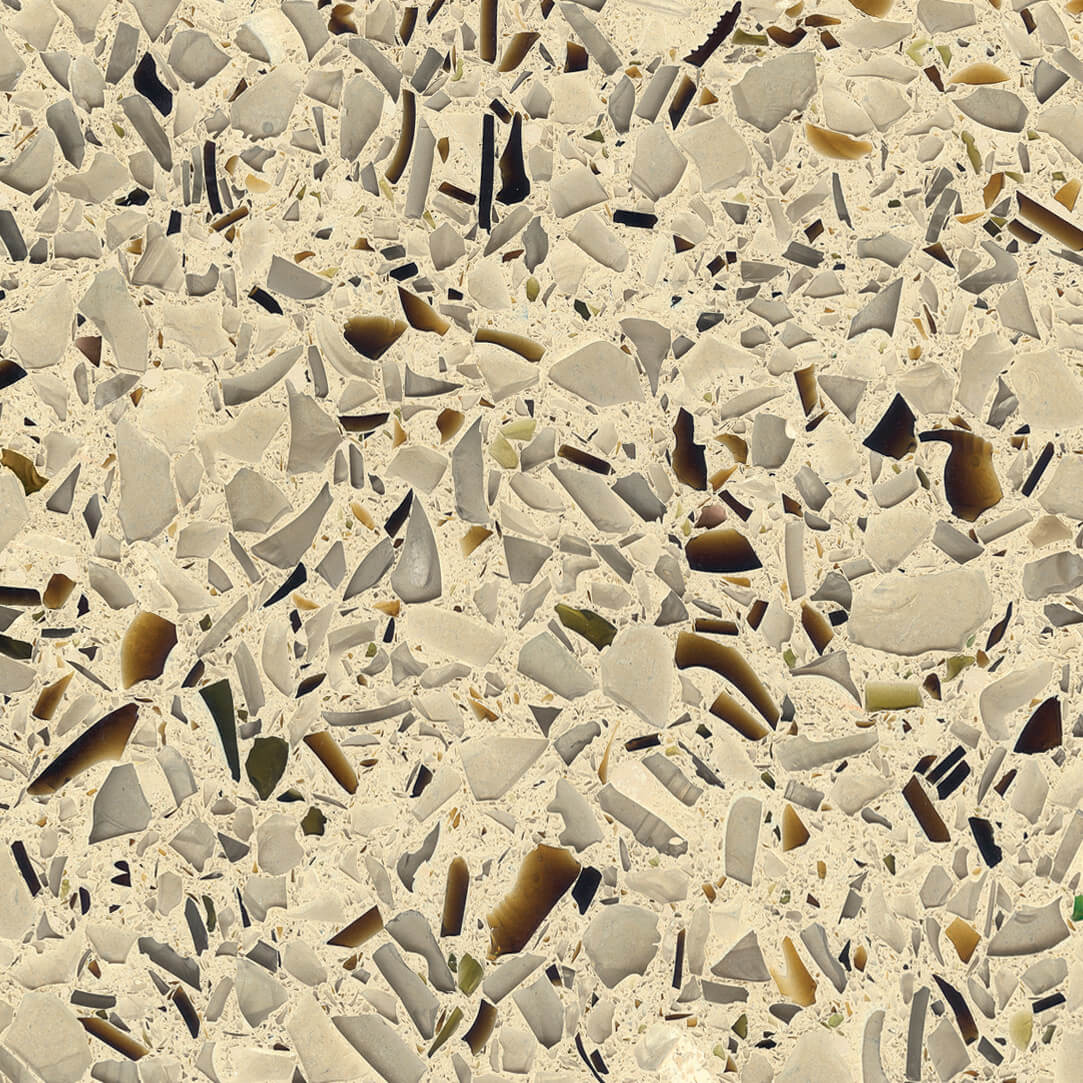 Glass source
Beer and wine bottles, clear glass jars
TITANIUM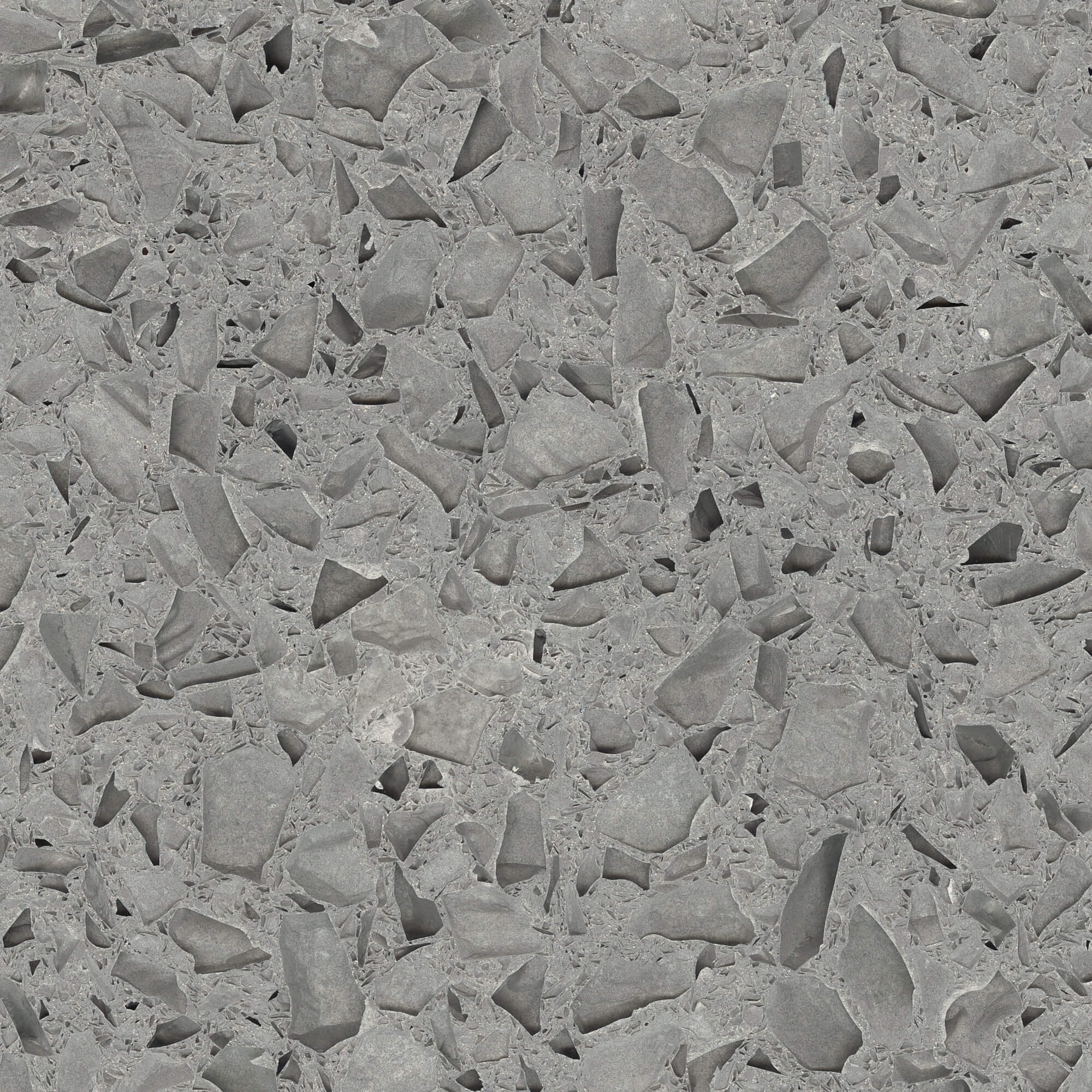 GLASS SOURCE
Tasting glasses and condiment jars
CUBIST CLEAR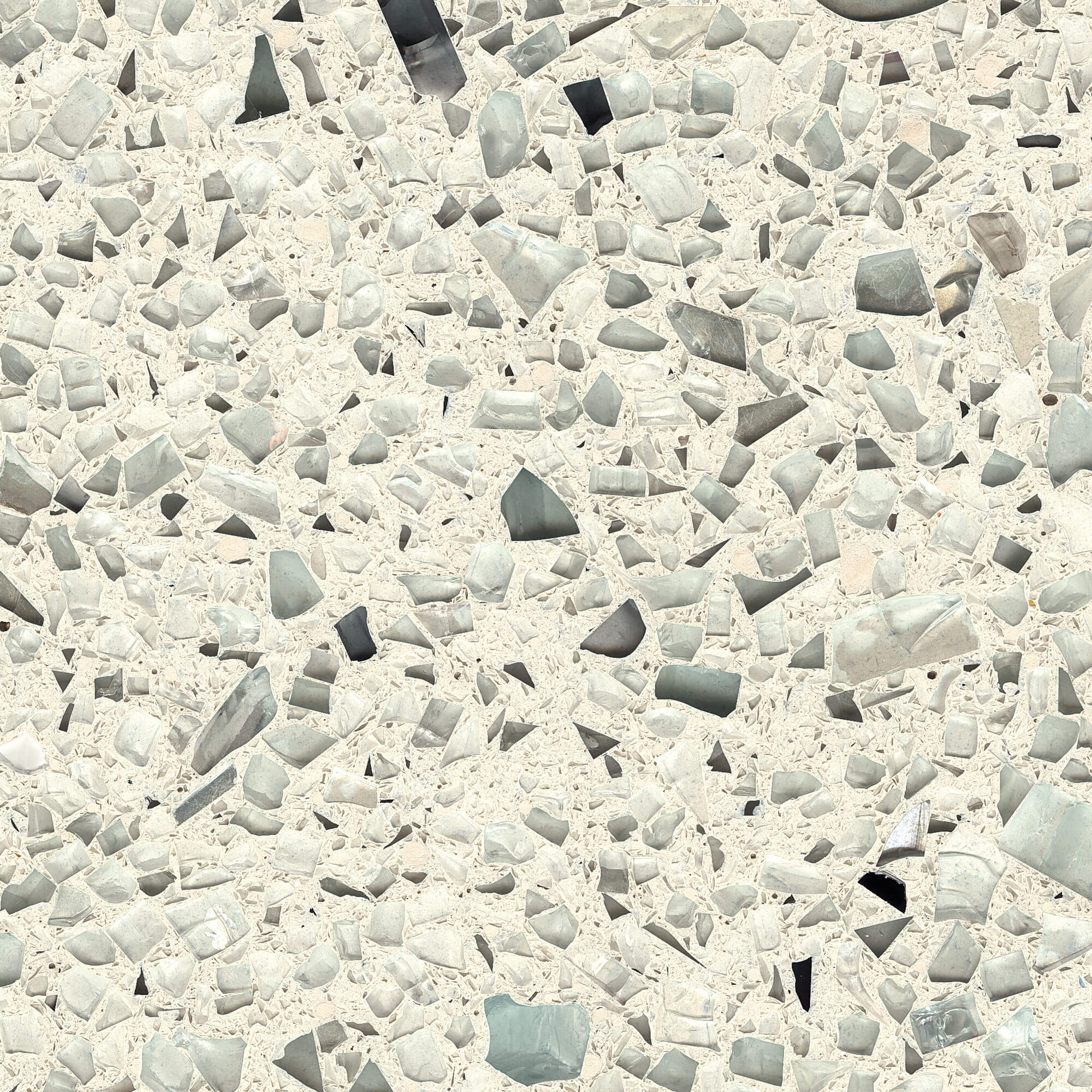 GLASS SOURCE
Tempered glass
Want to dive into some more color inspiration? Download our free lookbook where we pair our colorful surfaces with furniture, decor and hardware for a completely inspiring look.