For a kitchen and master bath reno at a home perched on the water's edge in St. Petersburg, Florida, designer Brooke Eversoll looked to the sparkling views outside for inspiration.
Like a wave sweeping a beach clean and leaving bits of shell and sea glass behind, Eversoll replaced the dark and dated cabinets and countertops with cool water blues and soft sand neutrals that reflect a coastal vibe with a layout more conducive to its homeowners.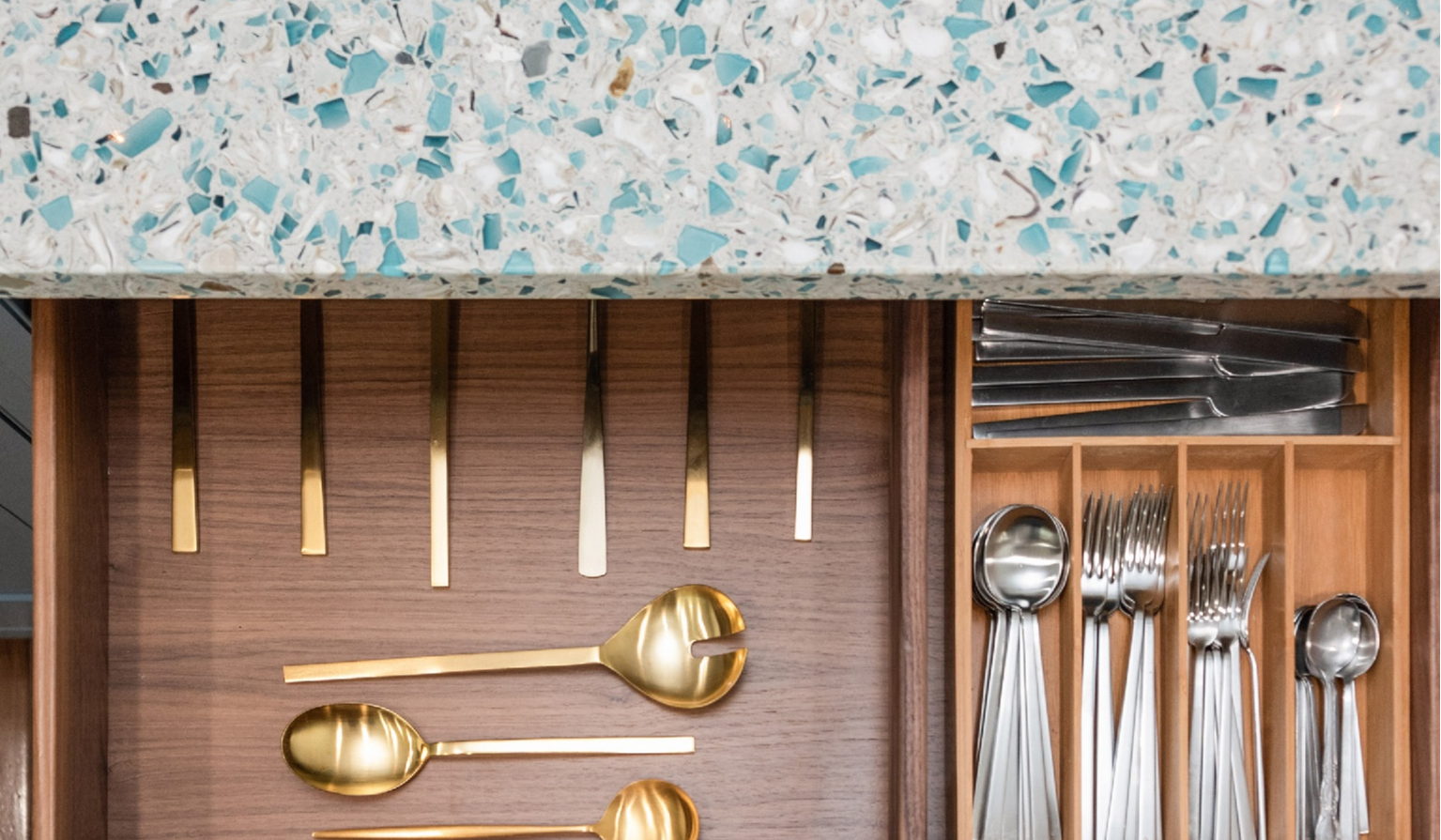 Mindfully Made
Recycled Glass Countertops
Vetrazzo recycled glass surfaces were hatched in Berkeley, CA in 1996. With 16 of our colors boasting Cradle to Cradle Silver certification, our commitment to sustainability is more transparent than ever.
Truly a great American innovation, Vetrazzo is the original recycled glass surface proudly made in America.
Subscribe to Email Updates