Out on California's Central Coast in Avila Beach, there's a beach getaway with a design that's stunning both for what it incorporates and what it omits. When designer Stephanie Rothbauer envisioned the total home renovation, which started off as just a bathroom (don't they all), she turned to her surroundings for inspiration.
And in San Luis Obispo County that means foggy days and soft color neutrals of sand and shells and rugged browns of weathered wooden piers. More sunbleached driftwood than twinkling turquoise. (Not that there's anything wrong with that.) The designer used it all to create a luxury, sustainable retreat with recycled glass kitchen countertops reflecting the subtle sparkle of the Pacific.
"I wanted a coastal feel, not screaming beach," Rothbauer said "I chose tones natural to the local environment."
Her interior which incorporates Vetrazzo's Martini Flint recycled glass countertops in the kitchen, three bathrooms and a fireplace hearth, is all about mixing materials: concrete flooring, plaster and wood walls, wood veneer doors, recycled glass tiles and even porcelain tile on the stair risers, all in a sandy palette.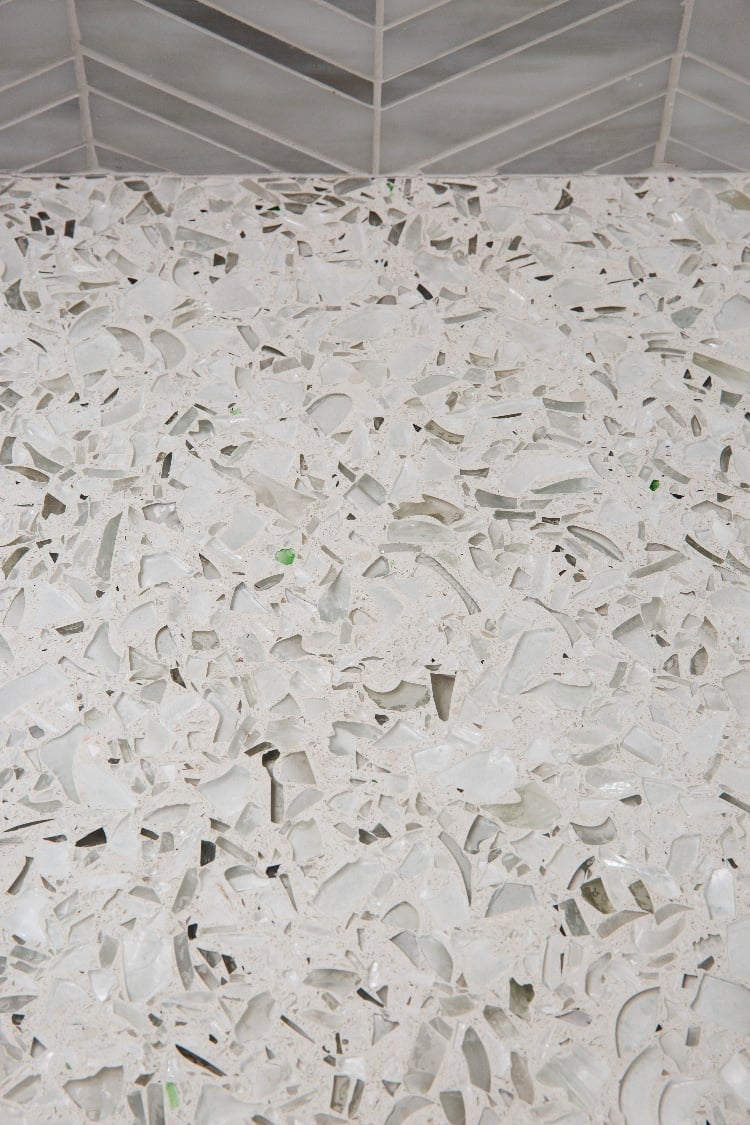 Mindfully Made
Recycled Glass Countertops
Vetrazzo recycled glass surfaces were hatched in Berkeley, CA in 1996. With 16 of our colors boasting Cradle to Cradle Silver certification, our commitment to sustainability is more transparent than ever.
Truly a great American innovation, Vetrazzo is the original recycled glass surface proudly made in America.
Subscribe to Email Updates