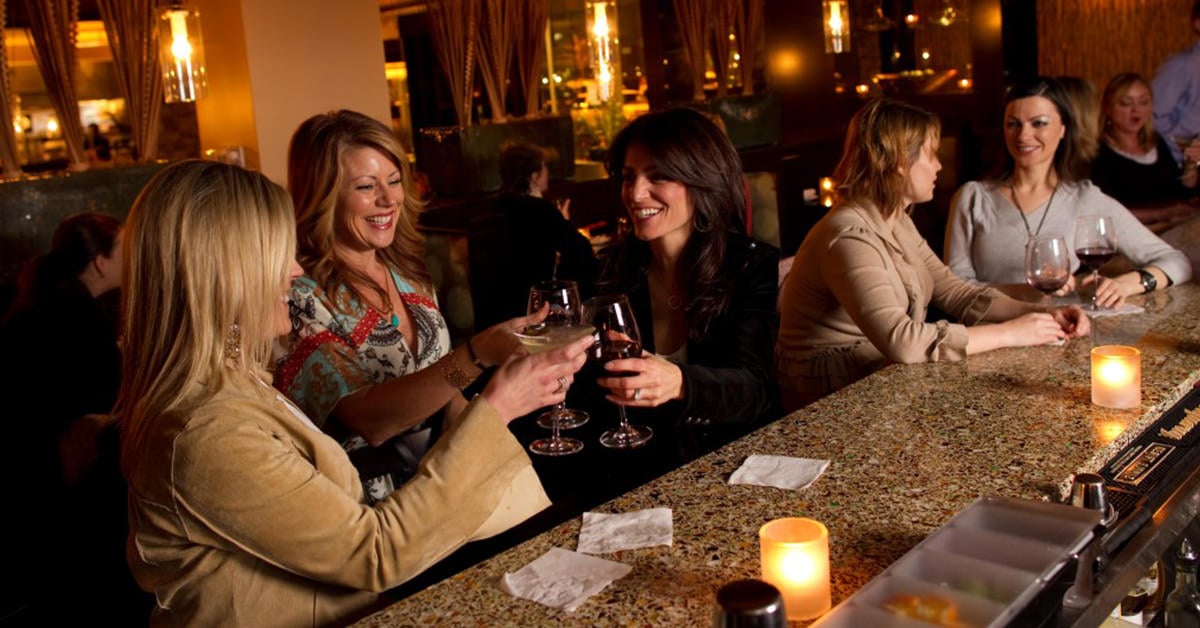 For more than 35 years Mario Ferazzoli & Son, Inc. has been fabricating marble and granite projects for the south Florida market. It's a solid trade with a reliable demand.
But five years ago when Frank Ferazzoli, vice president of the
Boynton Beach
company, started to notice an uptick in requests for recycled glass countertops he knew it was time he and his staff got certified as Vetrazzo fabricators.
"We were getting a lot of inquiries about the product," Ferazzoli said, "And we were intrigued because of the look and style. It was unique and different, not your everyday quartz. Even natural stone slabs don't have the same look."
"It's very beachy, very nautical, even the dark colors have the same feel," he said, which is fitting for the South Florida market.
Ferazzoli knew that Vetrazzo requires fabricators to be certified through the brand in order to activate the product's 10-year warranty. Vetrazzo provides a self guided video training course to learn the special techniques in cutting, edging, seaming and installing the recycled glass slabs.
To facilitate the process for his team he turned to local distributor UMI The Source who ran a half day training workshop at Ferazzoli's shop and the staff of about a dozen fabricators were ready to handle a growing market of commercial and residential jobs that call for Vetrazzo specifically.
But will certification get you more jobs?
In this case it did.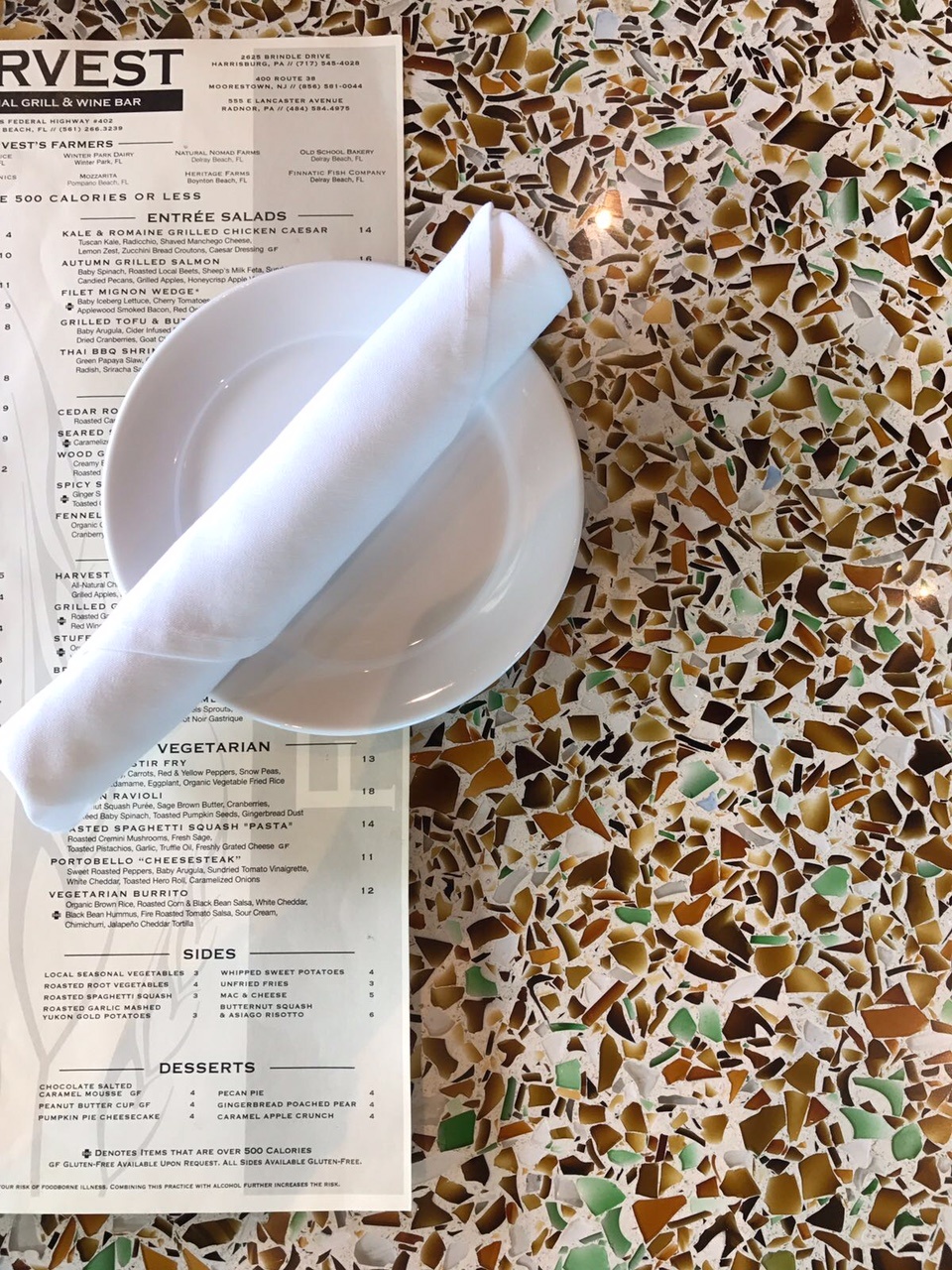 Photo credit: Thibault Vanderdonck
Recyled beer bottles make up the earth tone surface of Alehouse Amber.
When Harvest Seasonal Grill and Wine Bar looked to construct its latest location in Delray, FL, specs called for the company's signature sustainable design and materials.
"The builder was trying to find someone local and wanted Vetrazzo," Ferazzoli said. "His fabricator is not Vetrazzo certified. I was so I got the job and I wound up picking up four or five other jobs from the same builder."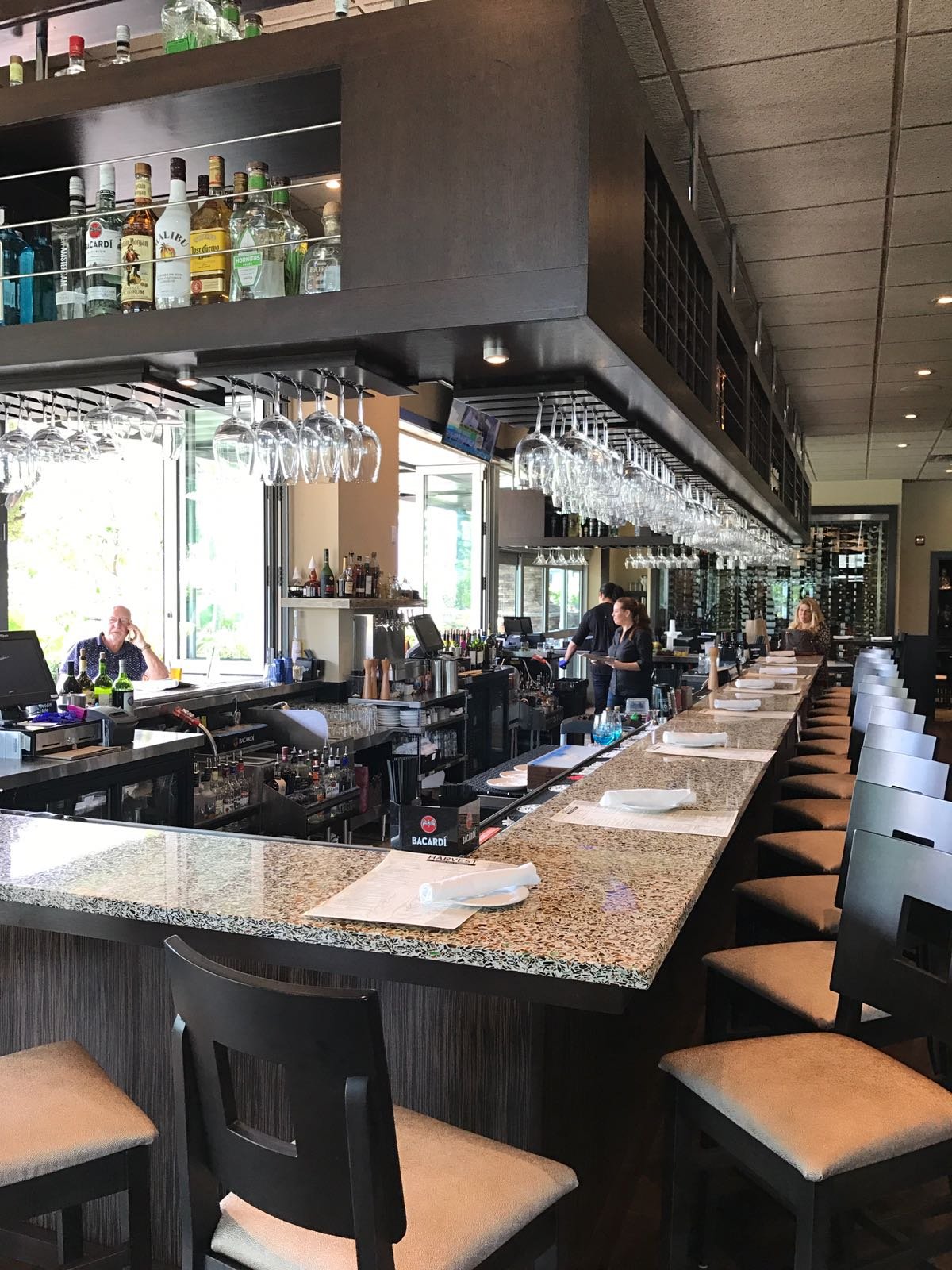 Photo credit: Thibault Vanderdonck
In addition to Mario Ferazzoli & Son, Inc. the project was produced by architect Kleckner Laucks Architects, PC, builder DC Construction Associates, distributor UMI and products specialist Kim Engstrom of Ke & Co.
The Harvest Bar and Grill, a farm to table group of restaurants specializes in seasonal dishes (even in South Florida). Mostly based in Pennsylvania and New Jersey the theme inside the restaurants is uniform - warm, earth toned finishes featuring sustainable materials, including Vetrazzo's recycled glass countertops in Alehouse Amber.
"Alehouse Amber leans right into their whole theme where everything is wood and dark," Ferazzoli said. And the sea glass look of the countertop fits right into the surroundings in Florida where the restaurant is right near the water.
Ferazzoli and his team built the large rectangular bar which extends outside so diners can enjoy their drinks al fresco.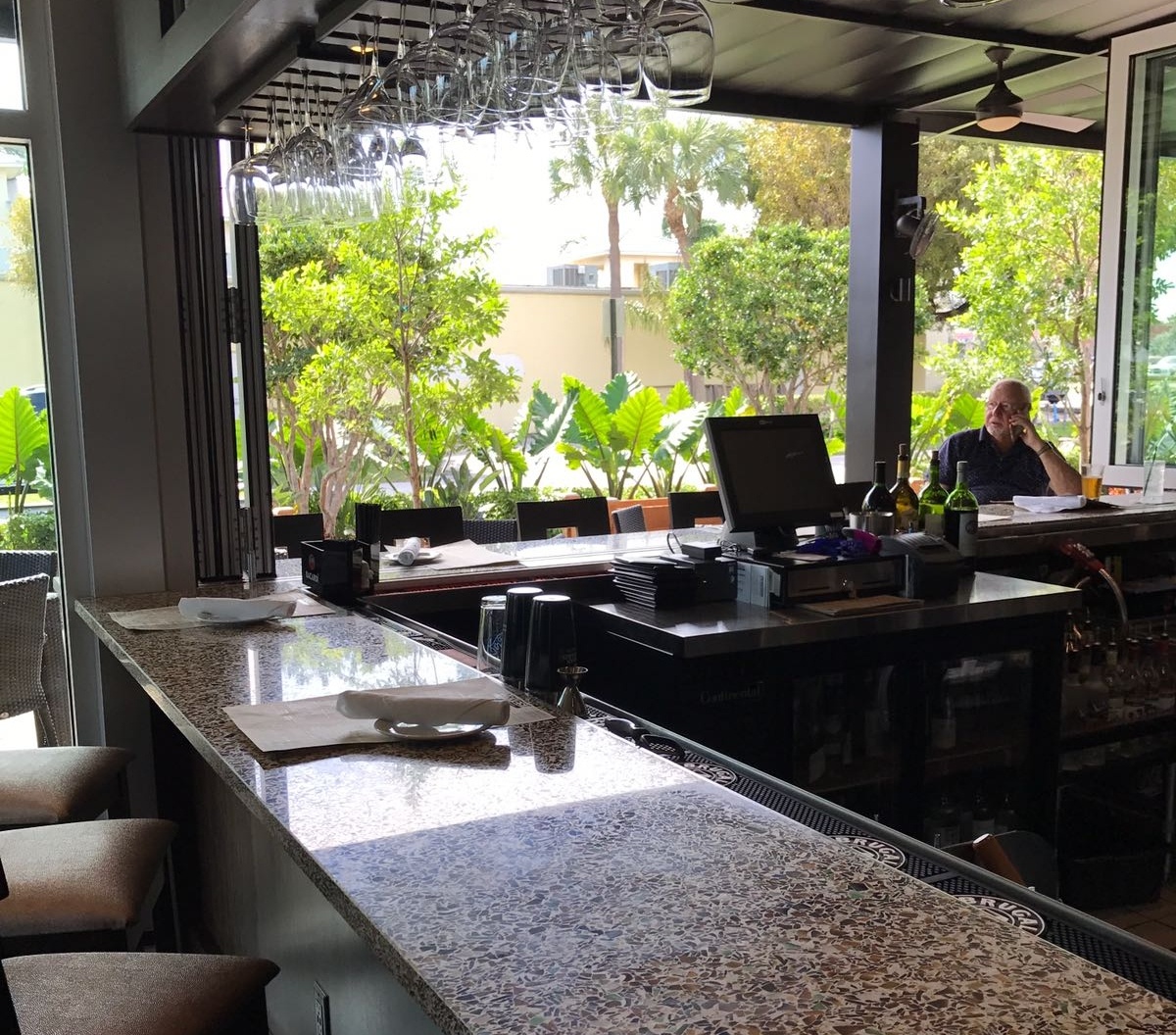 Photo credit: Thibault Vanderdonck
Vetrazzo surfaces are UV stable, weather resistant and suitable for outdoor kitchens and bars like here at Harvest.
Ferazzoli does a few restaurants projects a year where he works with all kinds of material. When he works with Vetrazzo he said the jobs are split about 50/50, commercial/residential.
Lounges and restaurants often choose the recycled glass slabs for their bars for both their striking look and their durability. They can handle high traffic, bangs from bar glasses and even direct sunlight like in the outside bar ledge at Harvest.
Fabricators who are certified to work with the material give themselves a competitive edge to win these commercial jobs because they get set up to purchase the material from select distributors and also activate the warranty. For the brand's sake it ensures that its fabricators are specialists who know the product inside and out and can help their customers to select the best surfaces to fit their needs and understand how to care for them, not to mention getting the best quality fabrication and installation of the finished product.

You can get started on your fabricator training today. Sign up here for a free video certification program.