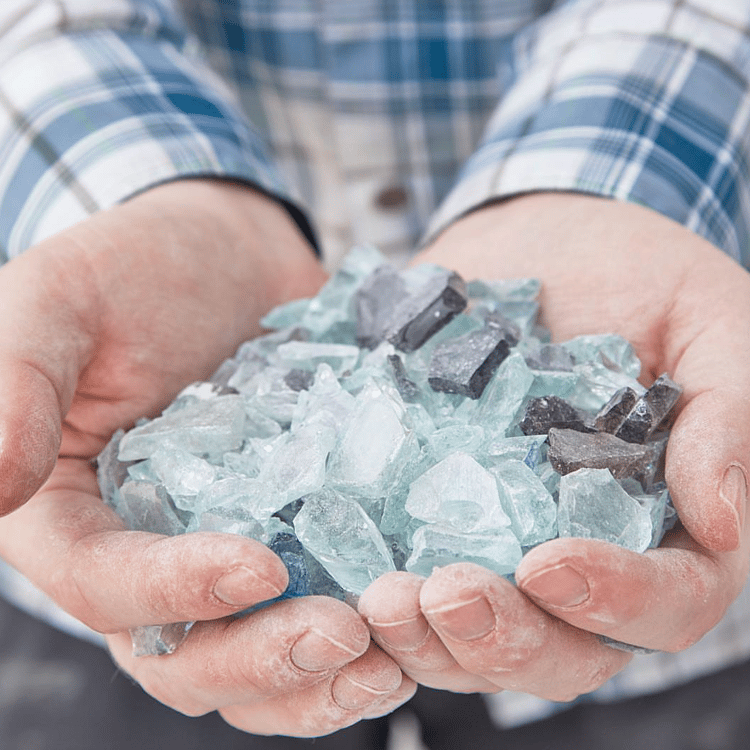 Education. It's your edge in the ever evolving kitchen and bath industry, where the library of design materials, and the innovative projects they help designers achieve, expands every year.
You can stay on the leading edge, and maintain your industry memberships, by hosting or attending a CEU at a studio or showroom near you.
Vetrazzo offers designers, architects and other trade members the opportunity to earn continuing education credits at day and evening events to satisfy memberships in GBCI, NKBA, IDCEC and AIA. If you haven't yet met your CEU hours for 2018, read on for an overview of our education opportunities covering recycled glass surfaces.
Guests to these two hour events, 1.5 hours for the presentation, include kitchen and bath designers, dealers, architects, and green building specialists. They join a Vetrazzo product specialist for an evening or lunch of networking and learning about trends in recycled glass materials, applications and methods. Attendees end the event inspired by the Vetrazzo story and the knowledge that beautiful products can also be sustainable.
CEU learning objectives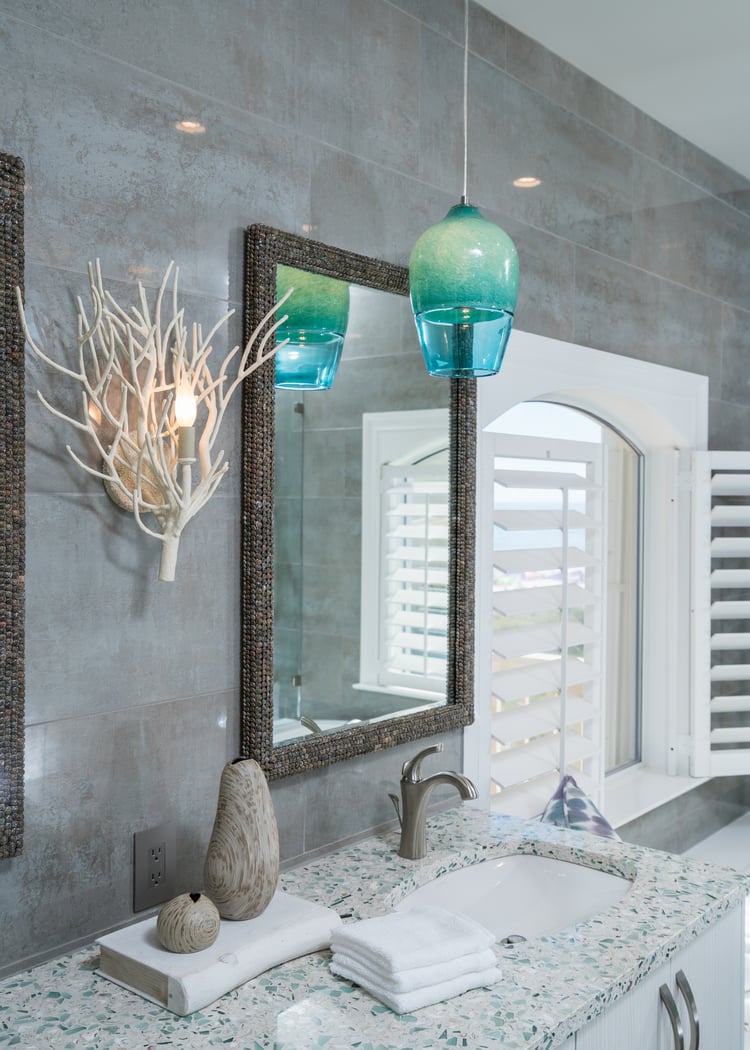 This Emerald Coast vanity was designed by In Details Interiors for a Florida home.
Vetrazzo values the time of its designers, distributors and fabricators. So our events contain clear learning objectives designed to help you clearly evaluate our products against others in your library and easily discern when they're the right product for your project design requirements.
At our events you will learn:
*How we source waste glass and the "upcycling" process we use to produce recycled glass surfaces.
*How to evaluate the sustainability of a recycled glass surface by its contents, manufacturing process, business practices, complete life cycle and proximity of sources in relation to manufacturing.
*How recycled glass surfaces fit into a sustainable building, including potential LEED contribution.
*How to compare key performance criteria of recycled glass surfaces with other types of surfacing material.
*About specific case studies that utilized recycled glass surfaces to achieve maximum performance and sustainability.
Learn about new applications for recycled glass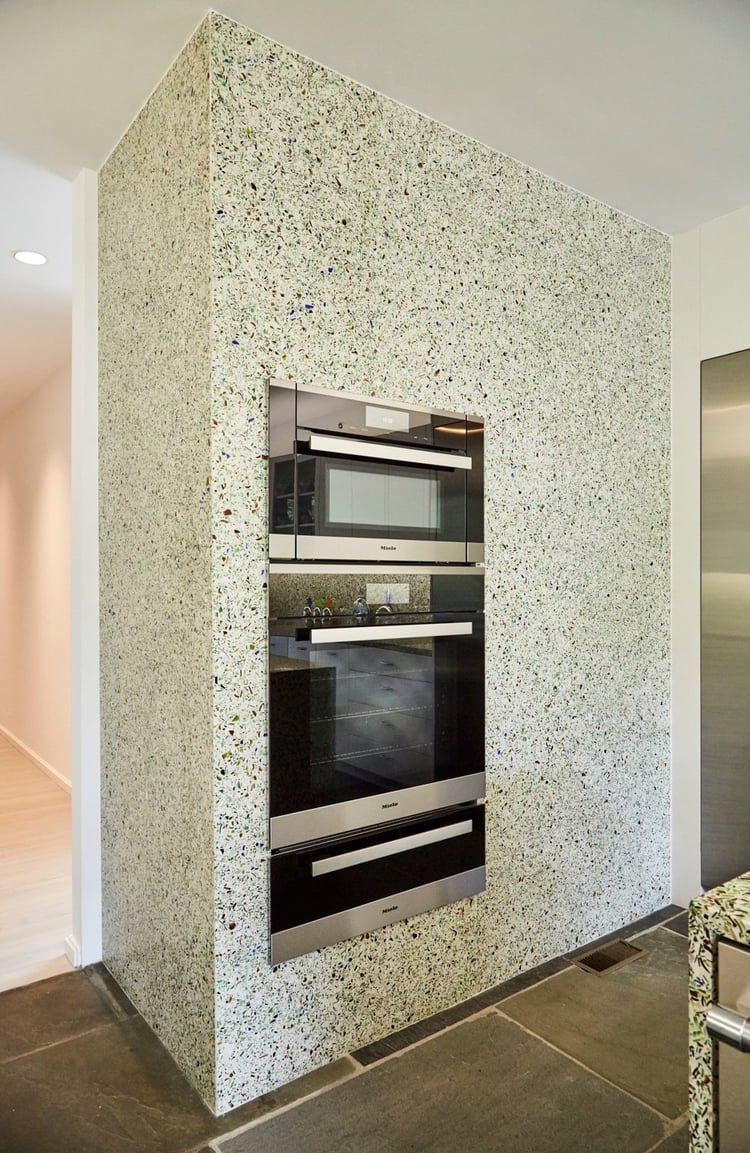 The wall feature was created with Vetrazzo's Bistro Green.
Attendees at these CEU events will learn how to apply these beautiful and highly durable surfaces to more than countertops. With the recent release of the bio-resin base in Vetrazzo's Designer Collection, designers and certified fabricators can now use recycled glass panels to create full-slab feature walls, large format tiles and even furniture, in a thin 1 cm profile.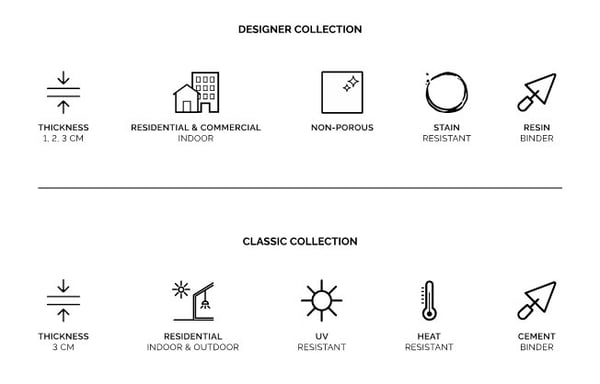 Become an expert in the lifecycle and design of recycled glass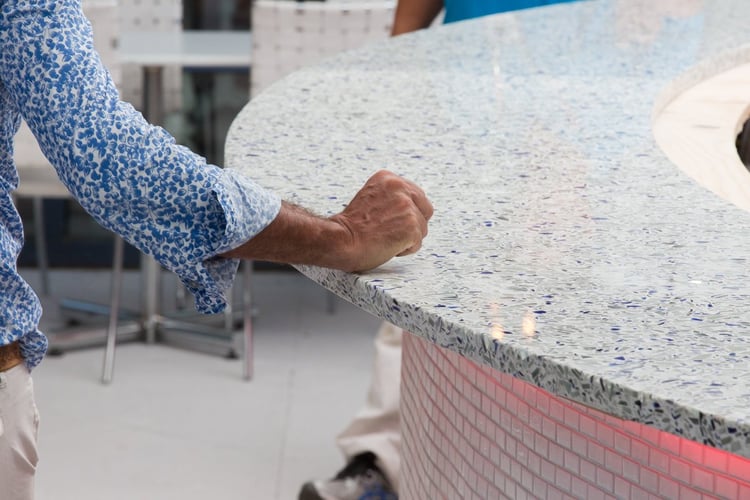 The bar at the US Open featured Vetrazzo's sustainable Chivarly Blue recycled glass.
At our CEU events, our product experts will take you on a quick and informative tour through the history of glass manufacturing and show you how the simple material found in all our homes is actually the result of a complex scientific mixture. You'll also go beyond the conventional wisdom and tips on recycling to understand the differences between recycling, upcycling and downcycling and learn how recycled glass surfaces impact LEED design. (The USGBC awards more points in its LEED program to post-consumer glass to encourage its use.)
Did you know?
The most sustainable recycled glass sources use verifiable post-consumer and industrial waste glass. Vetrazzo glass surfaces include both.
Attendees will also walk away with knowledge about:
Fabrication

Care and maintenance

Designing and specifying for recycled glass surfaces

Applications, case studies for residential and commercial

Manufacturers features and benefits like heat resistance and thin profiles
Add economic resilience to your business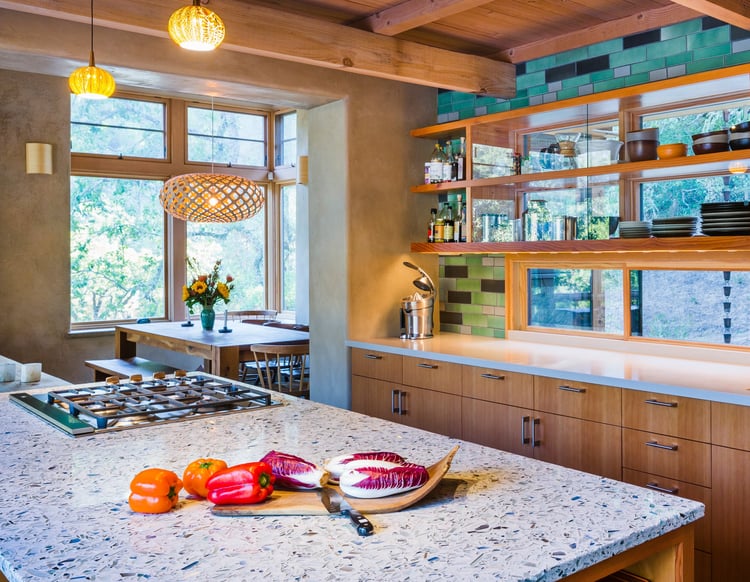 This passive house designed by Arkin Tilt featured Palladian Gray recycled glass.
The U.S. market for green building materials has grown from $12 billion in 2008 to $43.8 billion in 2014 and is estimated to reach $69 billion by 2019. That's an annual growth rate of 9.5 percent. And new LEED construction continues to show steady growth despite economic fluctuations. Recycled glass surfaces can help contribute up to 8 LEED points. That means adding to your knowledge and skill set of green building materials like Vetrazzo could help your business flourish, even when other areas of the economy falter.
Learn more about hosting or attending a Vetrazzo CEU.