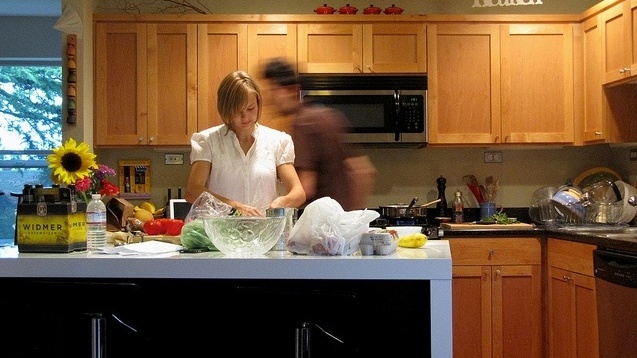 Homes use a lot of energy. According to research by the U.S Energy Information Administration, the annual electricity consumption for the average U.S. residential utility customer was 10,908 kilowatthours (kWh) in 2013. Because of the sheer amount of energy used by homes, they have a huge impact on the environment around them.
To combat the effects of our massive use of energy, there has been a growing movement among architects and designers to create more sustainable homes.
The Basics Of Sustainable Design
Sustainable design is just what it sounds like – it attempts to reduce the negative impact that buildings have on the environment around them, by reducing waste and minimizing the amount of non-renewable resources used in construction. Sustainable design doesn't just help the planet – it's also great for saving money on energy. More and more, homes are being made with sustainable designs that use more energy efficient sources of power, thereby lowering overall energy costs.
Mindful Design
If redesigning your entire home to be more eco-friendly isn't doable for your budget, keep in mind that there are lots small steps you can take to reduce your impact on the environment. One of the most important parts of sustainable design is being educated on the impact you have.
With that in mind, we've curated a list of the top 10 resources for sustainable design, including everything from educational resources, magazines, organizations, and other sites that might offer design inspiration to you.
1. Green Source
The online counterpart to the magazine of the same name, Green Source takes an industry perspective on sustainable design. Offering beautifully photographed case studies, comprehensive articles about design, and opportunities for continued education, it offers industry insight from a professional viewpoint.
2. Tree Hugger
For obvious reasons, Tree Hugger is a completely digital media outlet that showcases products and technology that are earth-friendly. With a frequently updated blog, Tree Hugger focuses on consumers, and is a great resource for finding sustainable design products for your own home (Vetrazzo's eco-friendly countertops have even been featured on the site!)
3. Inhabitat
Describing itself as an online magazine that believes the design it showcases will, "…save the world," Inhabitat offers cutting-edge sustainable design content daily. Highlighting eco-friendly design from architecture, home products, new technology, and even fashion, Inhabitat is a one-stop shop for green everything.
4. National Association Of Homebuilders (NAHB)
With tailored content for both consumers and professionals, the NAHB offers a wealth of information to any individual interested in sustainable design. Especially helpful is an article they recently published on understanding energy efficient lingo that many homeowners encounter.
5. Building Design + Construction
With an emphasis on commercial design, Building Design + Construction (BDC) boasts an impressive online presence, along with a print magazine. Spotlighting design trends in the commercial sector, BDC has a soft spot for green products and sustainable design.
6. Architectural Record
With stunning photos, case studies, and in-depth articles on architecture (many written by AIA architects), this site is a great source for design inspiration. With frequent posts about green architecture, technology, and trends, you're almost guaranteed to find something that piques your design interest.
7. Dwell
Focusing on architecture, interior design, and home décor, Dwell has an entire section of their website dedicated solely to all things green. With tips on DIY environmentally friendly projects (like this recent post about using salvaged wood), you're sure to find design inspiration for your own home.
8. EcoBuilding Pulse
A Publication of the American Institute of Architects (AIA), this site is a great resource for professional architects. Highlighting case studies that feature LEED certified buildings and resources for continuing education, EcoBuilding Pulse boasts some of the most stunning project photos of green building online.
9. Builder
An online and print duo, Builder and Builderonline.com provide countless resources to research design trends, and of course, green building initiatives.
10. U.S. Green Building Council (USGBC)
Last but not least, the USGBC, an authority on all things sustainable, along with its print publication (USGBC+), has made itself the hub of green design resources. Offering a plethora of certifications for professionals across a wide range of categories, other resources, and a magazine that's printed on recycled paper, the USGBC is in the know when it comes to green.
GREEN DESIGN IN THE HOME
If you're ready to take the jump from just reading about sustainable design to actually making a tangible change in your own home, or if you just want to see some spectacular photographs, check out Vetrazzo's latest case study, Millefiori Kitchen Blooms with Possibility. In it, you'll ready about how one designer used Vetrazzo's recycled glass countertops to transform a kitschy kitchen into a modern dining space.
Vetrazzo's surfaces are an easy way to make the home more earth-friendly. All of our products contain 85% recycled content and look more like art than something that was once tossed out with the garbage.