When you think about wine, you can't help but think about the color red. When a wine collector in La Jolla, California, wanted to create a dedicated wine room in her new home, who else would she call but an interior designer known for color, color, and more color? Rachel Moriarty is an award-winning designer who creates bold designs with layers of rich, uncompromising color and pattern combinations.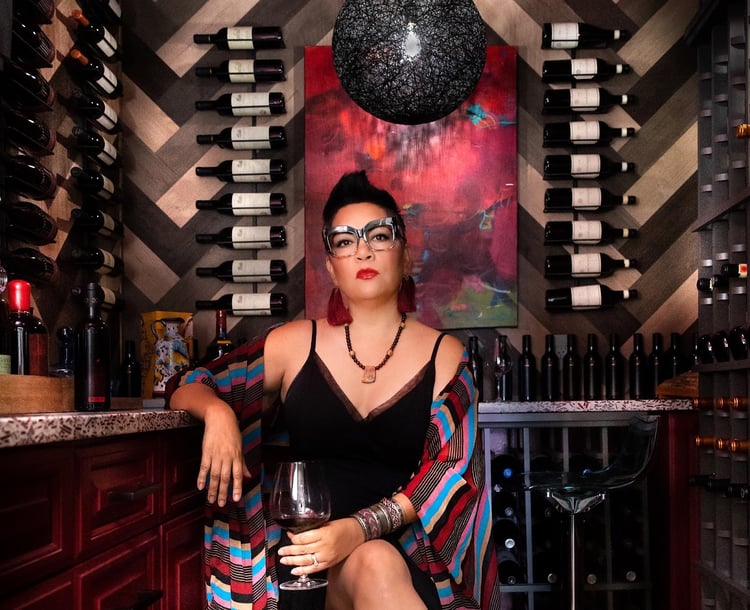 When she started working with her client on the wine room, the first choice they made was Vetrazzo for the countertop because of the color selection. "My client loves Vetrazzo glass counters. She had the Cobalt Sky in her previous home. It's so unique and the colors—you just can't get that anywhere else." They went on the website and started looking at the options. Of course for a wine room, they had to go with Ruby Red. "Red isn't a color you can use in a lot of places, but for a wine room, it's perfect. So the color scheme started with the countertop," says Moriarty.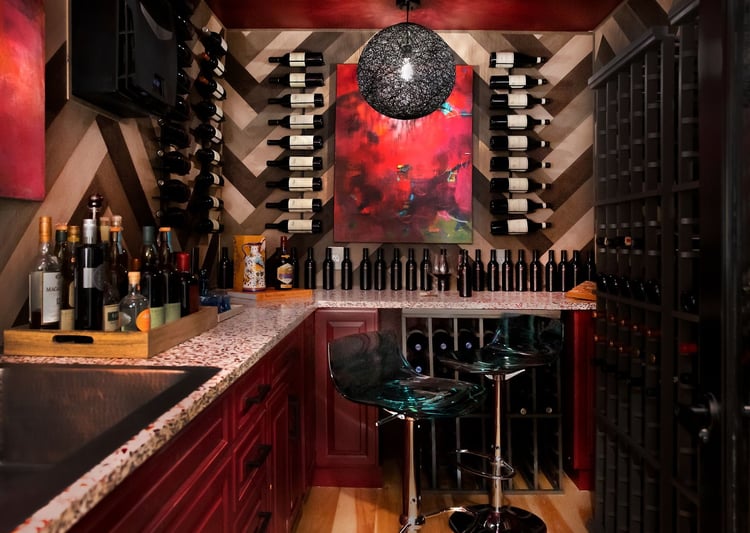 First, there were some logistics to get out of the way. They were creating the wine room from a laundry room. "When you see what it was before, it's hard to imagine," says Moriarty. "It was an open space with old cabinets and appliances. I wanted the back wall to be an accent wall, but we needed to put in a mini split (a cooling system with temperature and humidity control) and the exhaust had to go somewhere."
Fortunately, the room was adjacent to the garage, so the exhaust was vented through there. The washer dryer were also relocated there. They added a glass door to enclose the space and then it was off to the races with the design.
The small space made every design choice matter. "I had to be really strategic about the products I used," she says. "When I have a smaller space, I really like to put the gas on and go big on it."
Moriarty upcycled the cabinets from another home demo and painted them a deep burgundy color. "I'm starting to see deeper tones come back. I hope we see more burgundy and red in designs. I feel like I'm a little ahead. But hey, it's a wine room. If you're ever going to do it, it's now!"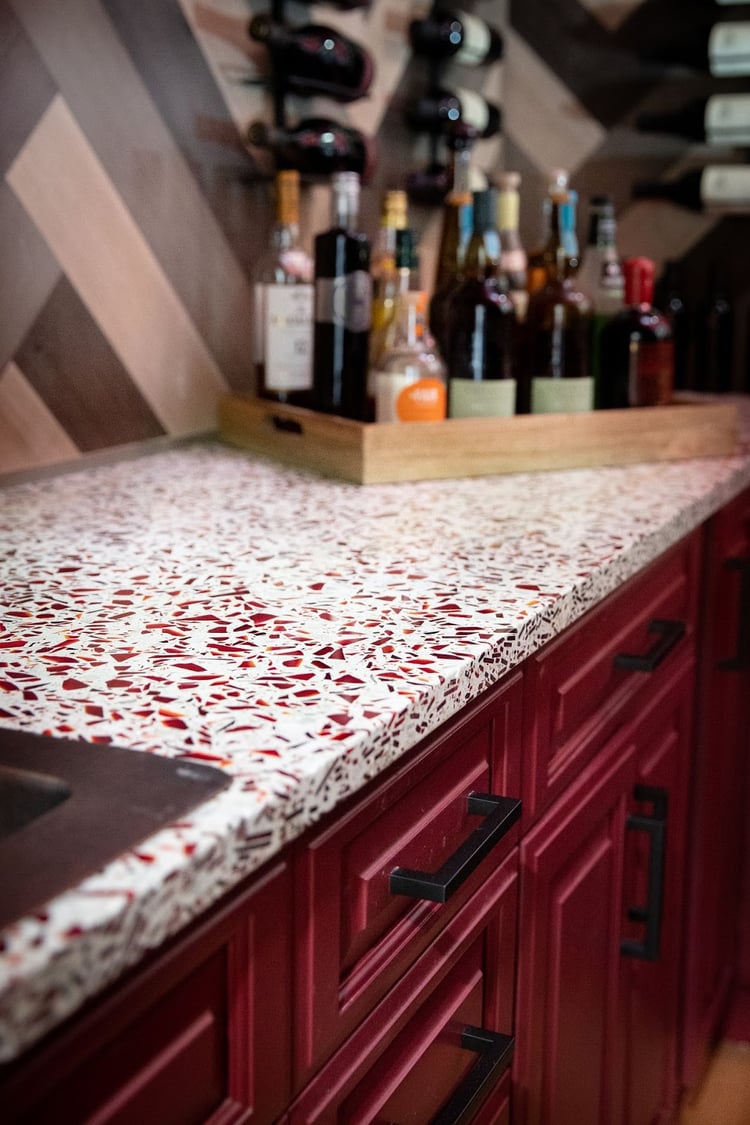 Moriarty added that she also loves doing a contrast of high-low, splurge-steal in her designs. "The Vetrazzo glass countertops were a splurge but it's such a big design element, I think the pricing is expected. But then we saved on the cabinets. It's like with fashion: I love seeing someone with frayed jeans and expensive Gucci loafers!"
They worked with San Diego abstract artist Pnina Gold to commission the artwork. A partnership deal brought in the wall covering of wood plank panels. A hammered copper sink added texture, and for the faucet, Moriarty knew she wanted something matte, modern, and dark. "I saw this faucet and it had all those elements, plus attachments so you could make the handle and tip red. So that had to happen!"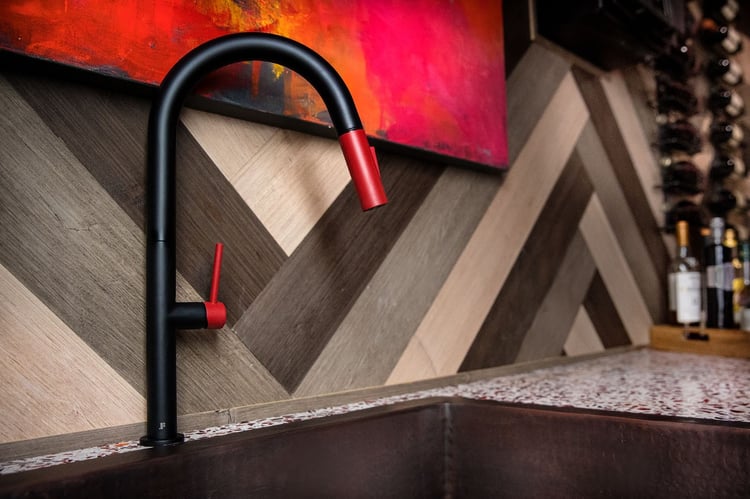 This wine room is one of several requests Moriarty has had for a spirits area since the pandemic began. It's not surprising that people are comforting themselves with cocktails during these stressful and uncertain times, "It's like prohibition happened!" Moriarty laughs. She also credits the surge to people needing their homes to serve several functions. "The home is like a big hug now. People are still cautious about going out so they're entertaining at home, and the home has to be everything for us."
For Moriarty, Vetrazzo is a natural choice for many of her designs. "I love the colors and it's recycled glass. It just punctuates so many of the things I do," she says, describing herself as a maximalist. "I use pattern on pattern; more is more. I just couldn't get the same impact if I had just plain white countertops or a simple quartz. Vetrazzo's recycled glass countertops really add personality to the project."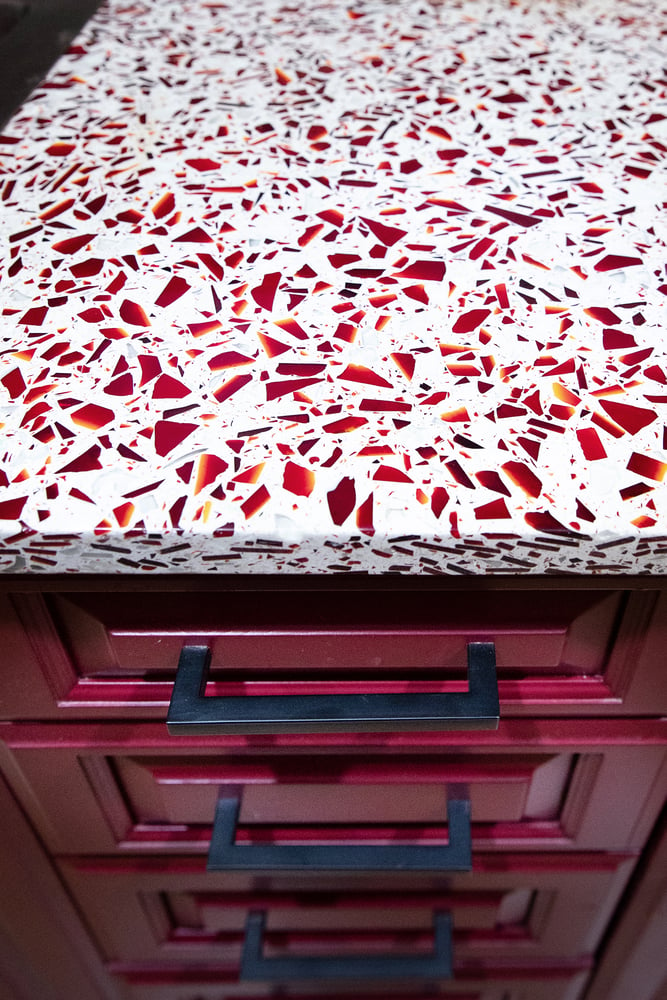 And there's a green bonus that comes along with the product - diverting nearly 600 lbs of glass from entering landfills where its embodied energy is lost. On average only 35% of glass is recycled from collected municipal waste and it takes an estimated one million years for glass to decompose. Homeowners can feel good about doing their part for the environment with the upcycled glass contained inside each Vetrazzo surface. 100% of the glass used in the material is recycled and 80% or more of the product itself is made up of recycled glass.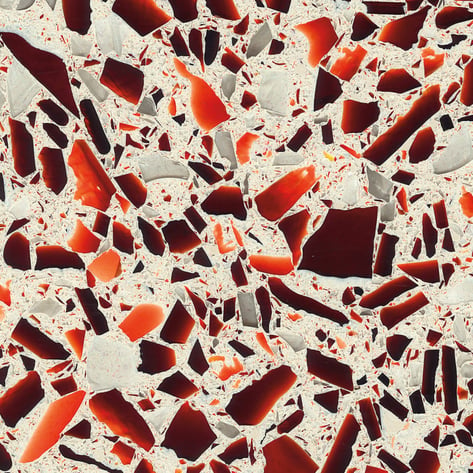 Ruby Red Vetrazzo is made of post-industrial (pre-consumer) recycled glass from stemware manufacturing giving it that distinctive crimson red hue.
Being in San Diego, where the weather is mild year-round and many people utilize their outdoor space, she also appreciates Vetrazzo's capability to be used indoors or outdoors (under certain conditions). "It's a cool way to bring color to an outdoor kitchen." She sources her Vetrazzo products through local distributor Stoneville in North Hollywood. With another location conveniently located in San Diego, Stoneville has been the exclusive distributor in southern California since Vetrazzo was the first recycled glass surface to come to market back in 1996 in Berkeley. "They were fantastic to work with," she says.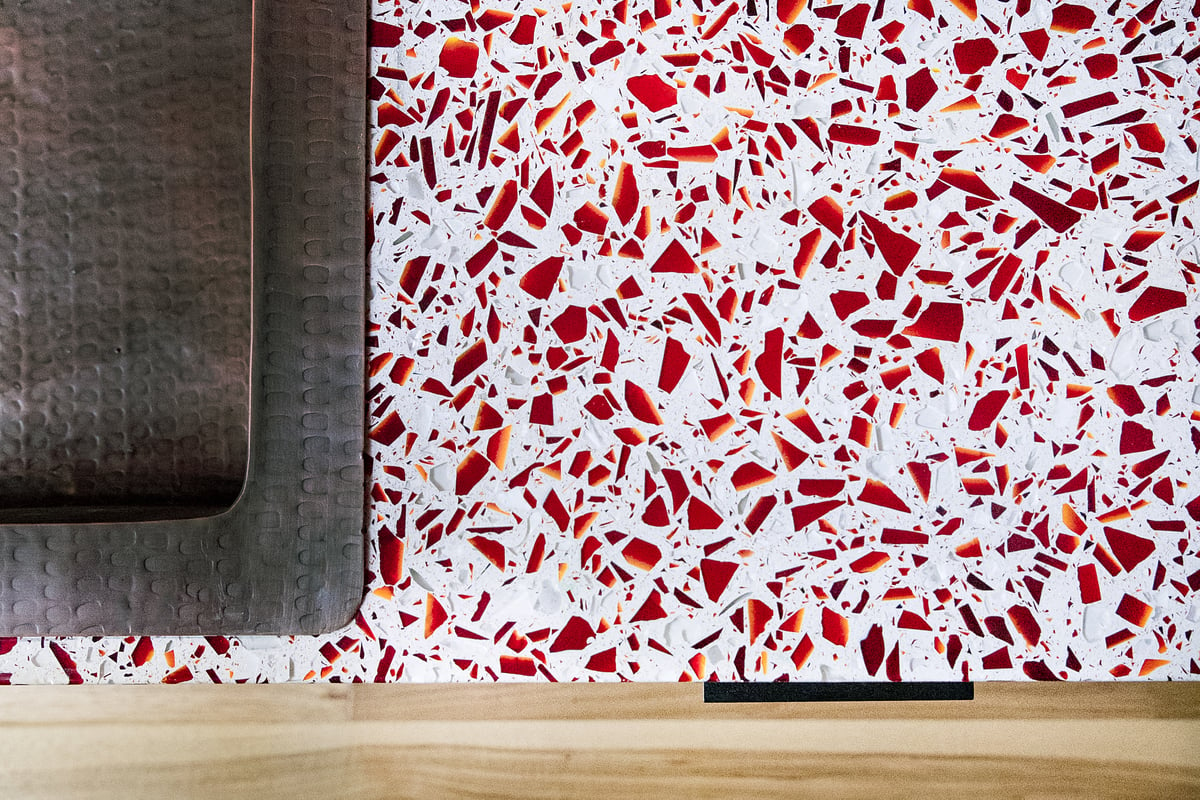 Color is such a big part of Moriarty's designs; she clearly states it when people check out her work on her website. "I use the terms 'colorfully coastal' and 'out-of-the-box design.' I make sure that everyone goes through my project reveals and pricing on my site. People call me for color because they made all these safe beige decisions and they want to get out of brown town!" she says. "It's like Studio 54; I'm really particular about who I pick to work with because my business is pretty much just me and I have to love the project and the client."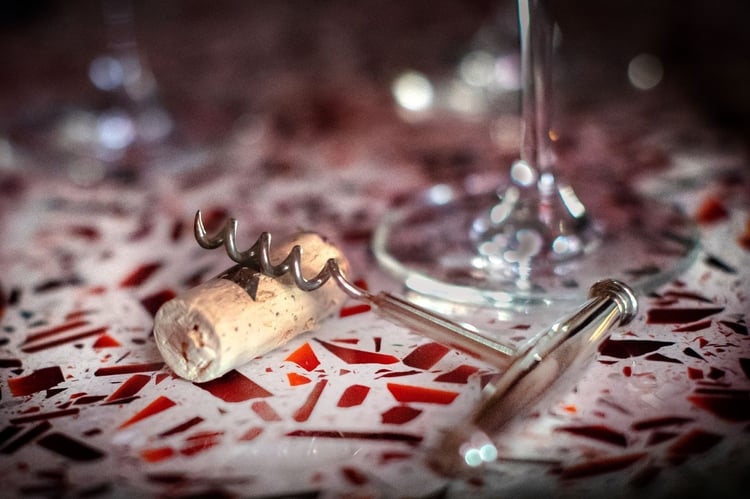 It's not surprising that Moriarty's journey into interior design started with fashion. Her personal style matches her designs. She often wears colorful caftans, statement jewelry pieces, and large black-framed glasses. She started in retail as a visual merchandiser then went into creative services for a catalog company, coordinating fashion photoshoots. After having a child, she opened a boutique selling children's clothes, but it was the way she styled the store that got people's attention. "Moms would come in and ask me to do their girl's room or other rooms. That's how I started building my clients." She realized she was onto something and got a certification in interior design.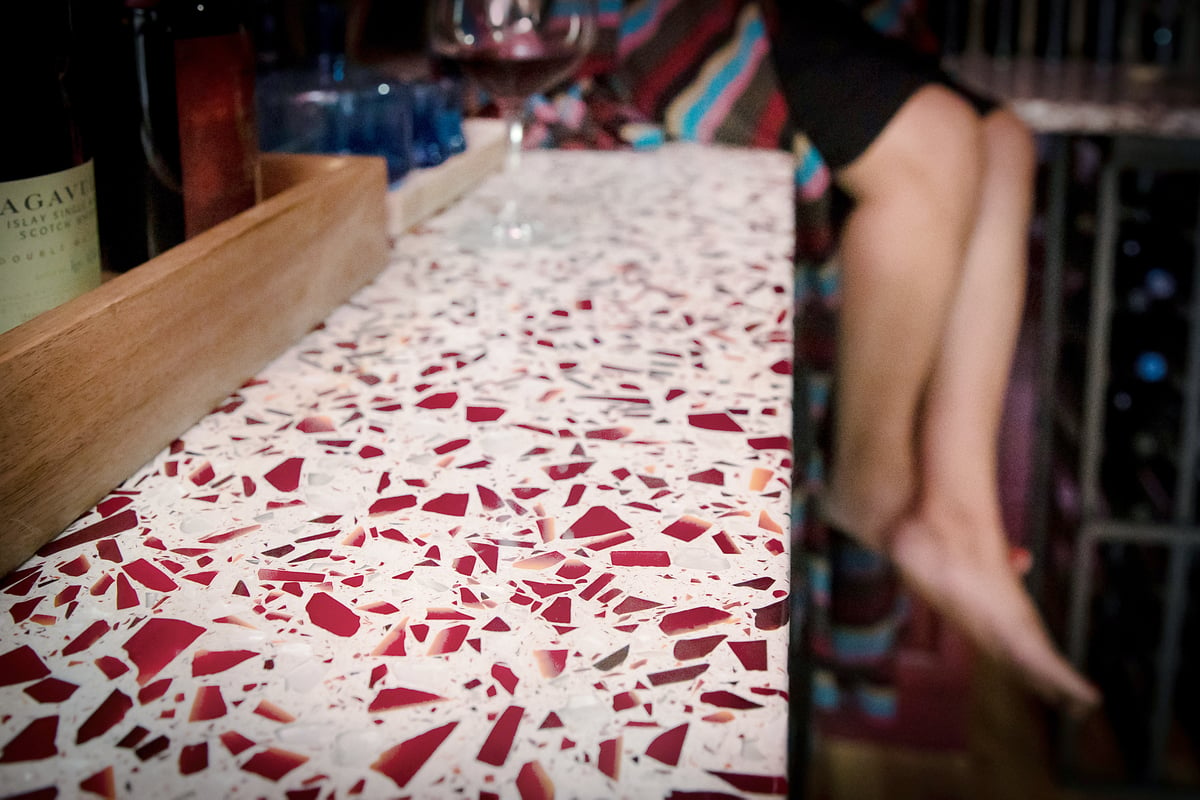 These days she says she gets most of her clients through Instagram and knows the power of social media. She credits Facebook Live with initially "filling her pipeline" with clients and collaborations after challenging herself to do a month of design tips videos that ended up going for a year and a half. "That happened all because I promoted myself."
Now she shares what she's learned about visibility and marketing through private coaching sessions, classes and a Facebook Group called Visibility with Rachel.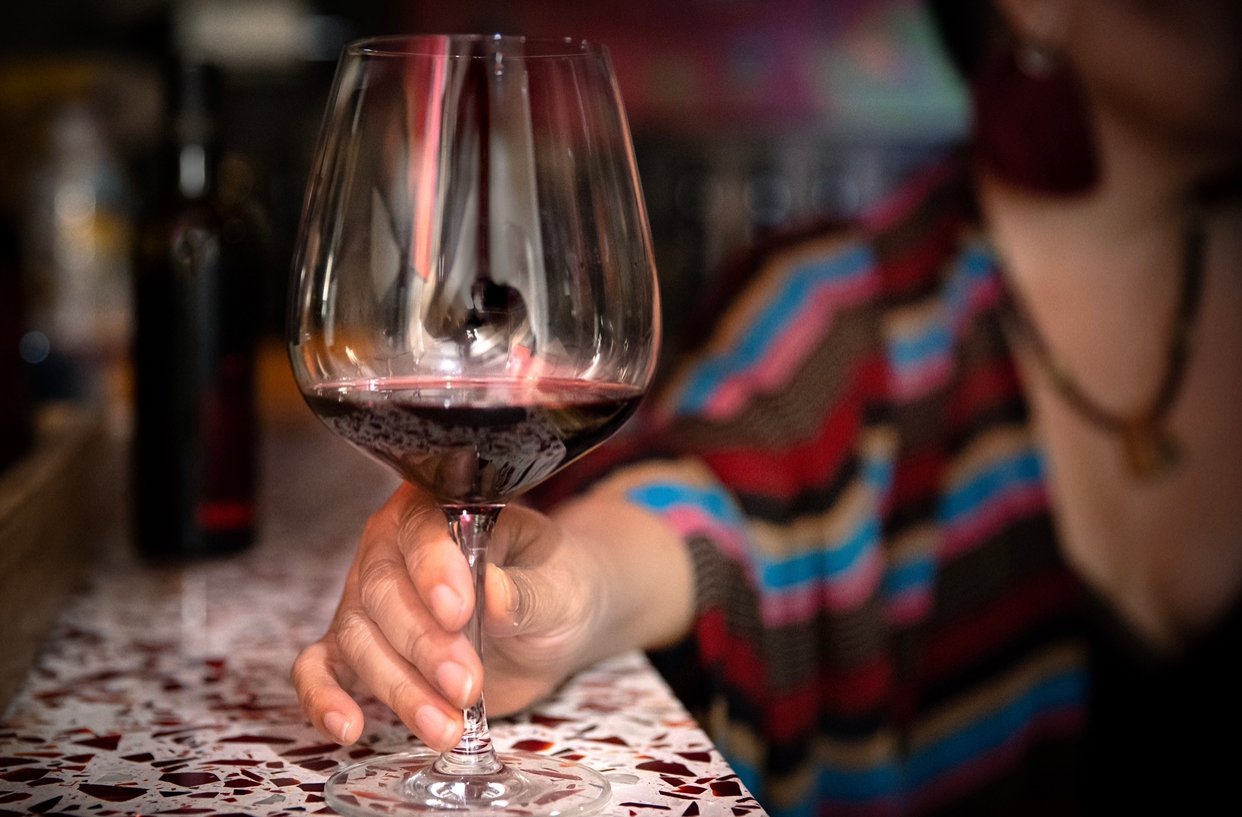 However, when she works with clients, she stays away from the typical digital process of collecting design images from the web and Instagram on a Pinterest board. "I tell them, 'let's use our brains.' When you use online design images, you're using someone else's design," Moriarty likes to get to know people's interests outside of design. "I find out where they like to travel, restaurants they've been to. A lot of it comes from fashion and travel and then I build a mood board."
Through her unique process and styling, Moriarty's designs are one of a kind and it's the journey of getting to know her clients she feels is key. "I like to go deep with my clients. I don't do small talk. We usually end up having these really long relationships. Like my client with the wine room, this is my third project with her. Some designers are against blurring that line. But for me, I feel it leads to building really great projects. The trust is there. It's always that kind of magic you really can't describe."
Want to style your own color-inspired space? Order a sample of the Ruby Red here. They're free to the trade.