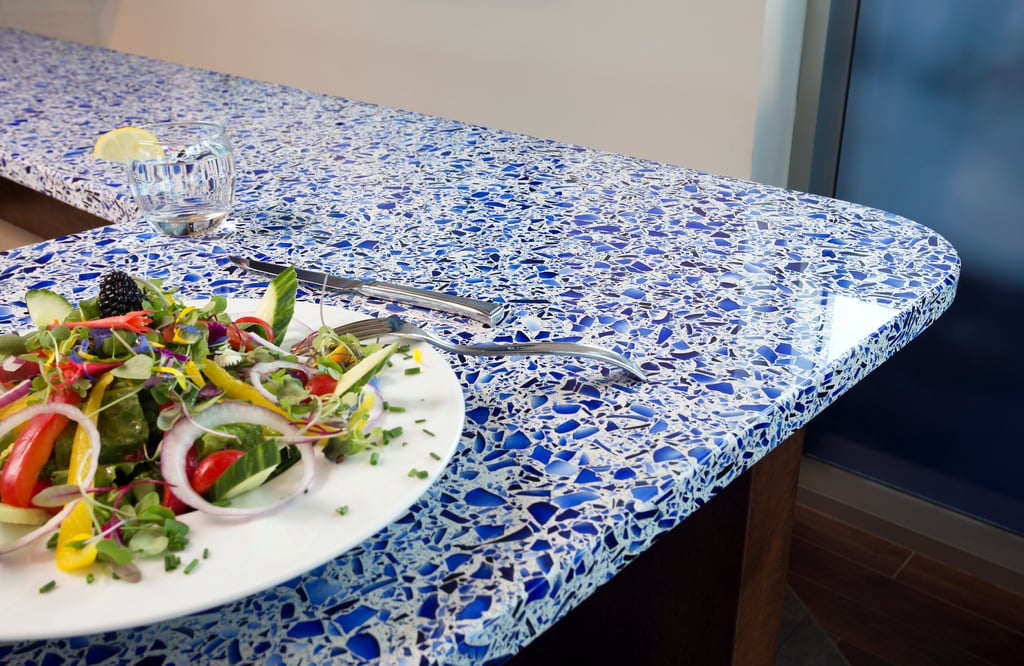 The miracles of science have unleashed an unearthly barrage of product compositions. These include chemical-filled counters, cabinets, carpets, paint and cleaning products. And it's ironic that in many homes these materials are the same surfaces that families are preparing and consuming their organic veggies, meats and fish on. People are making healthier food choices and asking more questions about the products they bring into their homes. But, can we influence choice beyond the fridge?
Here are 3 questions you can ask to ensure that you're designing, building or renovating with your family's health and the earth in mind: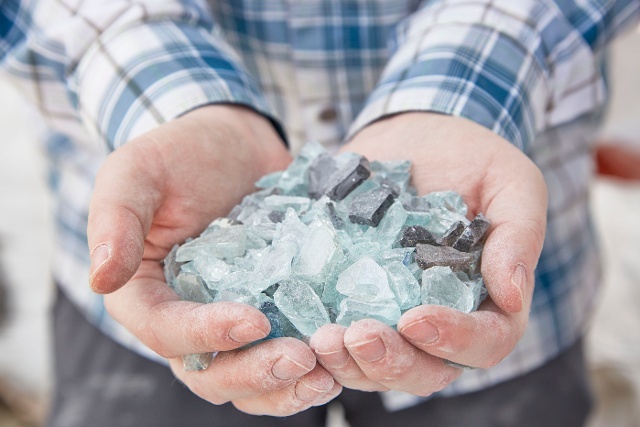 1. Is the material sourced domestically?
The shipping and manufacturing processes and distribution channels are important considerations to ensure that you are getting the greenest product possible. Are the ingredients manufactured in various countries, then transported to another location for production and then shipped overseas here to the U.S.? Excessive shipping of products and ingredients leads to increased CO2 emissions, a harmful greenhouse gas.
Vetrazzo uses domestic sourced recycled glass and cement and is produced locally at our facility in Tate, Georgia. It's located on the grounds of the historic Georgie marble quarry representing an iconic part of American history, which has supplied Pearl and Solar Grey and Etowah marble for such notable projects as the Capitol Building and Lincoln Memorial in Washington, D.C.
Attention to detail and patience go into the creation process, taking eight craftsman one day to mix and pour the material, plus an additional four weeks of curing time to complete. The slabs are true works of art, created by people we respect and admire using energy efficient production processes like a closed loop water filtration system that recycles all the water used during polishing. Slabs are shipped direct from the factory to local North American distributors, many located within a 500 mile radius qualifying their projects for LEED points.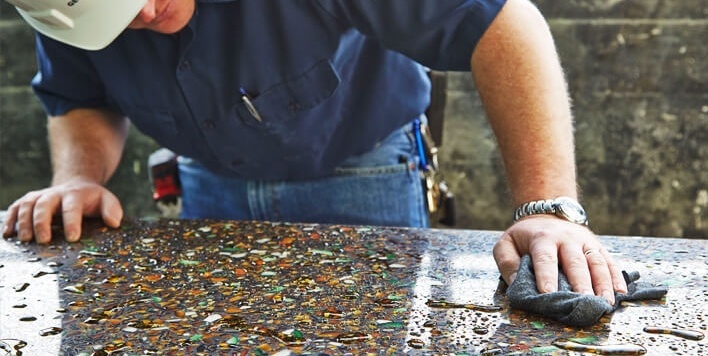 2. What is the product made from?
Request full disclosure of ingredients or an MSDS sheet. With ingredients like polyester resin, petrochemicals, petroleum distillates and formaldehyde used in the production of many products including quartz counters and mdf cabinetry and finishes, you should be aware of the potential risks to indoor air quality and the effects on the environment during their processing.
Using only cement as a binder, Vetrazzo is a healthier choice for counters, tiles and flooring.
We use a combination of 85% recycled glass from domestic post-consumer sources and mix it with 15% portland cement producing a surface material with one of the highest concentrations of recycled content available, reducing landfill waste and eliminating the need to produce virgin glass for the product.
Unlike quartz surfaces that are composed of binders made from harmful and pollution-causing petrochemical polyester resins derived from petroleum and increasing our dependence on foreign oil, Vetrazzo is VOC free and does not pose health risks.
Contrary to misinformation on the topic, natural stone is also a healthy sustainable material choice. You can read more about the new sustainability standard of natural stone in the most recent version of LEED v4 by the US Green Building Council.
3. Are there resources and enough choices to guide my purchase decision?
Design and architecture firms are aware of the various material choices flooding the market with new sets of standards and criteria rapidly being established to evaluate products. These include Mindful Materials, Cradle To Cradle (Vetrazzo is Silver Certified C2C), Declare Label and LEED scoring.
But not all designers are aware of the range of choices and materials in these product categories that can fit their client's style (monochromatic, colorful, modern, transitional, etc). A savvy company offers a variety of material colors and styles. Vetrazzo has a large palette ranging from coastal colors to urban chic or outdoor colors with various warm and cool tones.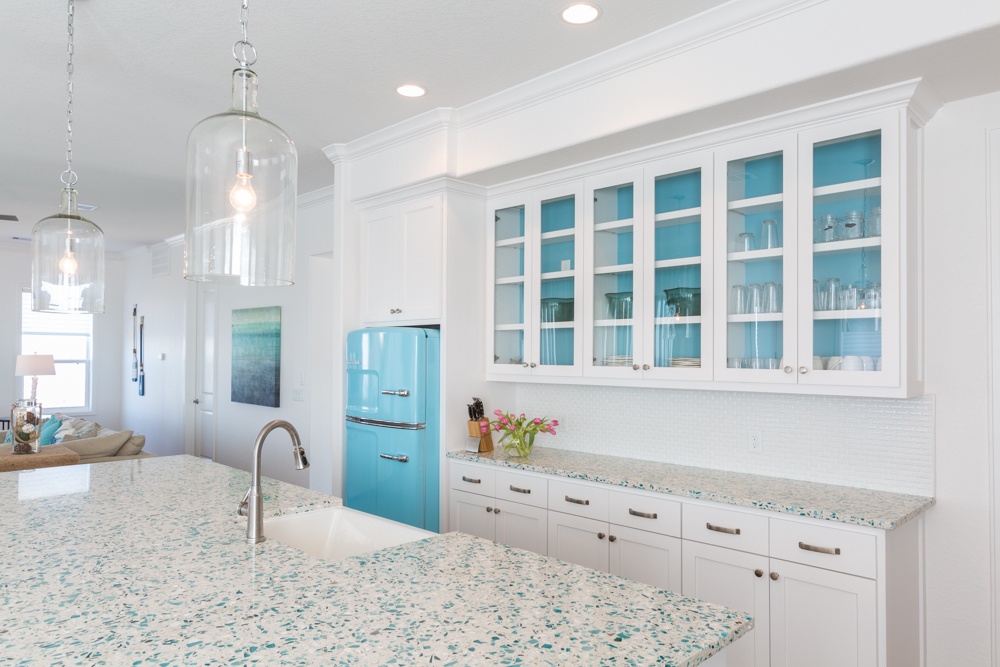 When it comes to selecting sustainable products for the planet and a more eco-conscious lifestyle, healthier options are possible without sacrificing aesthetics.
Download our Technical Data Sheets to learn more about the benefits of using Vetrazzo in your next design project: