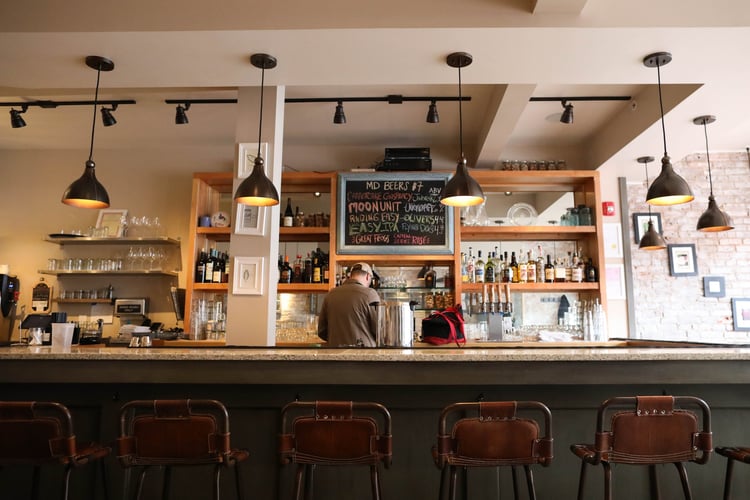 As the year comes to a close, we are always excited to reflect on the many unique and creative Vetrazzo projects that were completed in 2017. From beachside bungalows to celebrity kitchens and more, we spotted Vetrazzo in all its many colors and forms from coast to coast. It turns out, homeowners love the look as much as they love the craftsmanship and heart behind this eco-friendly material. And one designer, Laura Umansky, fell so hard for the material that she designed four of her own custom Vetrazzo color mixes and installed her favorite in two of her home kitchens.
We could never just choose one, so here are our top 8 recycled glass kitchens, bars and baths from 2017.
The Outdoor Kitchen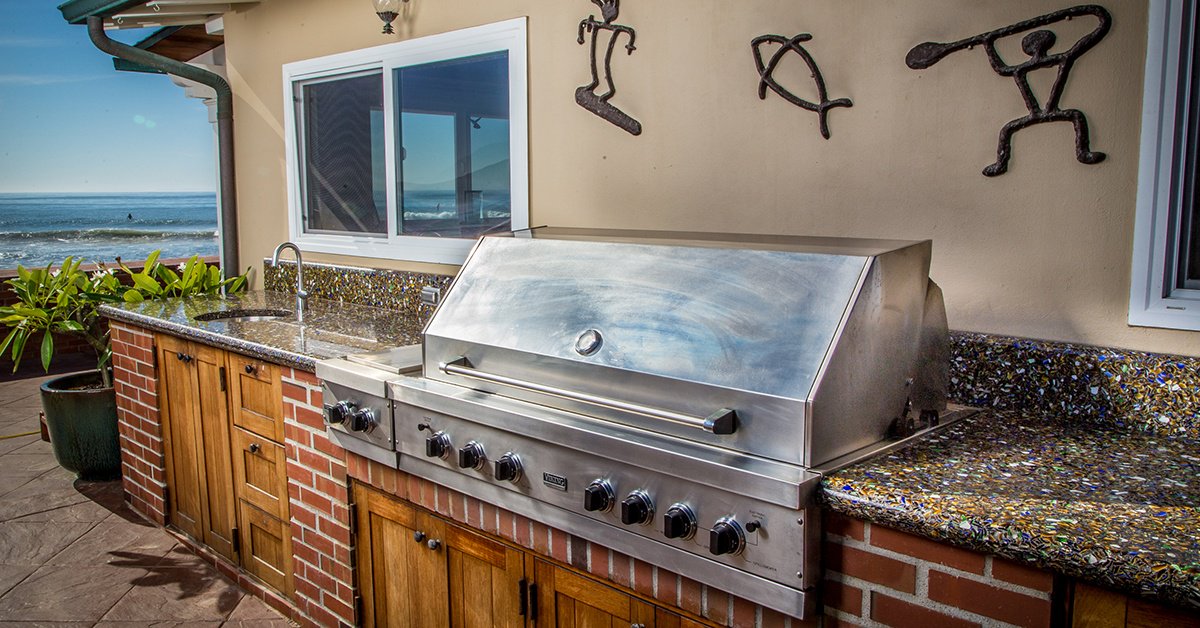 When one outdoor-loving couple in Ventura, California wanted to include the Vetrazzo Charisma Blue with patina in their outdoor eatery they went to skilled fabricators at Pacific Stoneworks to make it happen. This homeowner had two criteria for the design, "Blues to match the ocean and durability in the elements of sun, salt and surf." And it was the recycled glass countertop's sustainable characteristics and uniqueness that sealed their choice.
The Blue Lagoon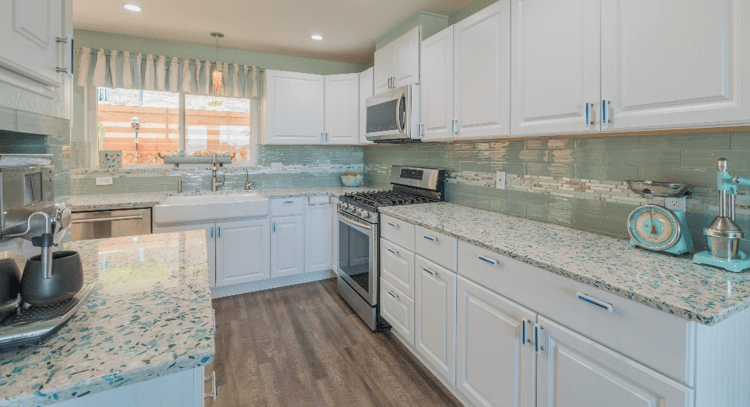 After retiring, married couple, Lita and Lonney Mills, moved to a beachside bungalow in Carlsbad, California right across the street from Batiquitos Lagoon. In designing their dream kitchen, Vetrazzo's Bretagne Blue countertops reminded them of the soothing maritime shades and the sparkle of the sea. "I just love seeing the sunlight bouncing off of the countertops, and the colors that hit the walls and the backsplash," said Lita. Consider this coastal-loving couple captivated.
The Island Getaway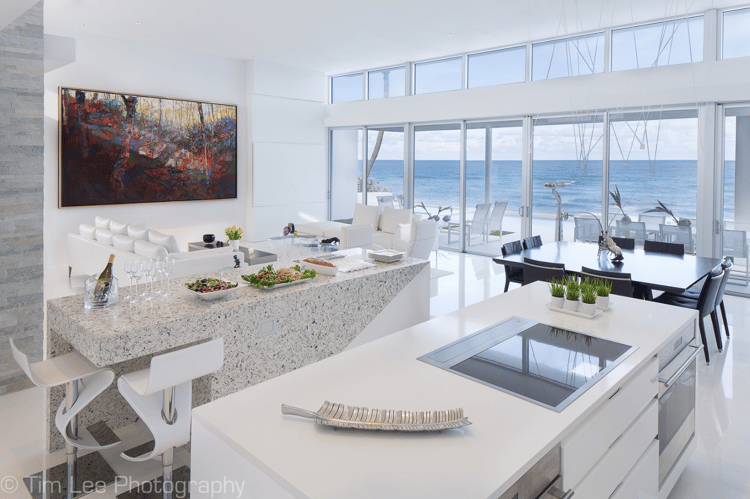 When you first peek into this sleek and modern, resort-inspired kitchen what instantly comes to mind is luxe living. The homeowners wanted their beachside escape to feel clean and minimal in order to complement the coastal color palette and muted hues of the Florida coast. So, it was no surprise that they chose Palladian Gray for their island countertop, with it's sea glass look and pearly opalescence this piece is an obvious choice. And we're not the only ones who think so, the home was also featured on CBS12's Mansion of the Week, a weekly segment showcasing mansions for sale.
The Hillside Hideout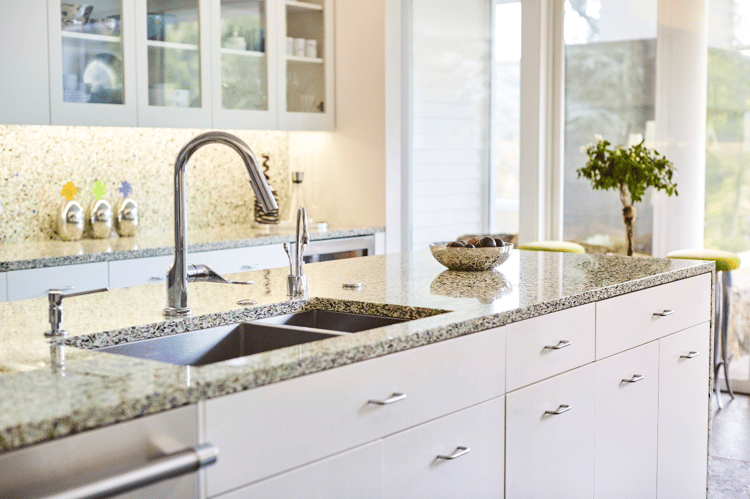 Nestled in the lush, green hills of Westchester, New York, sits a home full of contrasting materials, shapes and styles with a large, two-story glass cube with scenic views affectionately called, The Pavillion. In this modern home, the outside comes in. Instead of holding back on the use of the dynamic material in the all white kitchen, these homeowners took their designer's advice to go big with recycled glass walls, kick panel, waterfall ends and full backsplashes in Bistro Green. It's a bold design and we love it.
The Conscious Kitchen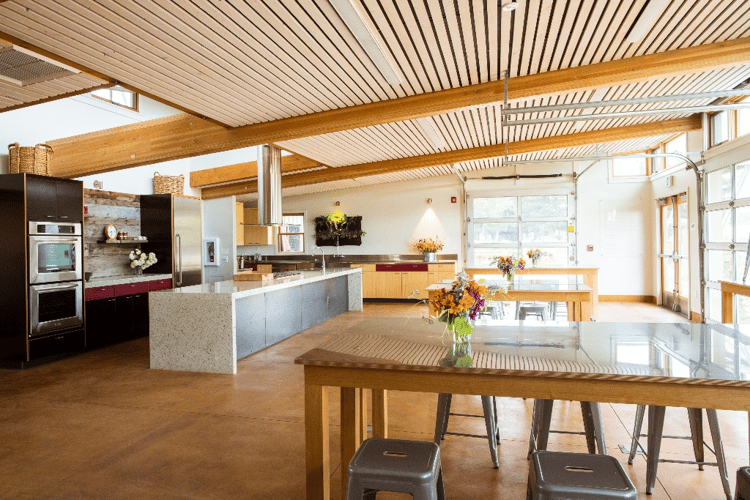 For many, a conscious and sustainable lifestyle starts in the kitchen. That doesn't just mean caring about the lifecycle of your food but the lifecycle of your materials as well — yes, even countertops! At a "green" classroom located at the Hilton Bialek Habitat in Carmel, California, students are preparing the sustainable food they learn about atop a countertop made from Vetrazzo's recycled Glass House. Here, the students discover that there are endless ways to bring creativity, design and sustainability together.
The Celebrity Sighting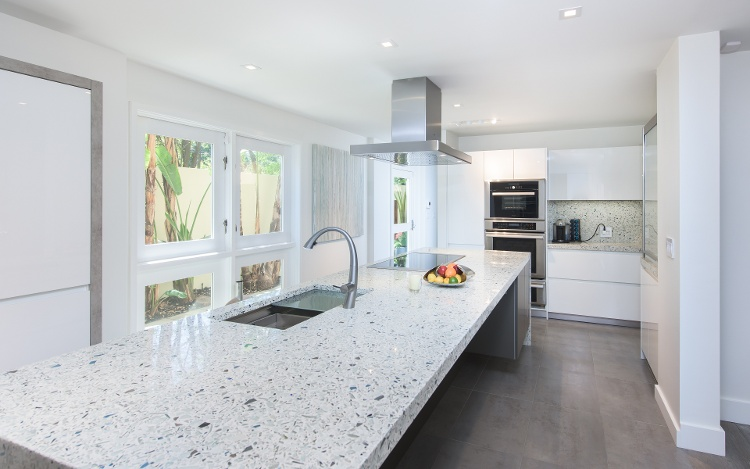 This year Mexican popstar, Ana Barbara, moved to Los Angeles and put down roots in Beverly Crest (yes, its more famous neighbor is Beverly Hills). Her million dollar home boasts a sleek, modern style complete with a contemporary, high-end kitchen that features a dazzling Palladian Gray countertop on the workhorse island. Like the singer herself, this luxury modern kitchen is edgy and polished, proof that when you sing, your kitchen counters should too.
The Style Showcase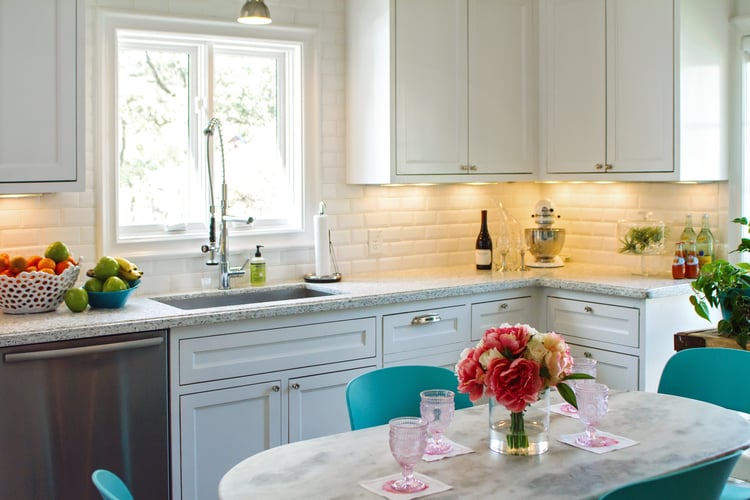 Interior designer and mastermind behind the just-launched Vetrazzo by Laura U countertop collection, Laura Umansky has just taken on her next big design challenge. After purchasing a 1925 Tudor style home, Laura and her husband decided to renovate the historic building and open it to the public as the Boulevard Show House in 2018 to raise funds for Preservation Houston. In this project Laura will use each of her four new colorways, including Fair Pearl, shown here in her previous home kitchen. The soft pink accents of the mother-of-pearl pieces embedded within the slabs make her kitchen warm and welcoming. And the bio-resin base makes it a great fit for black coffee mornings and red wine evenings. Perfect for Laura's livable luxury ethos.
The Eco-Friendly Eatery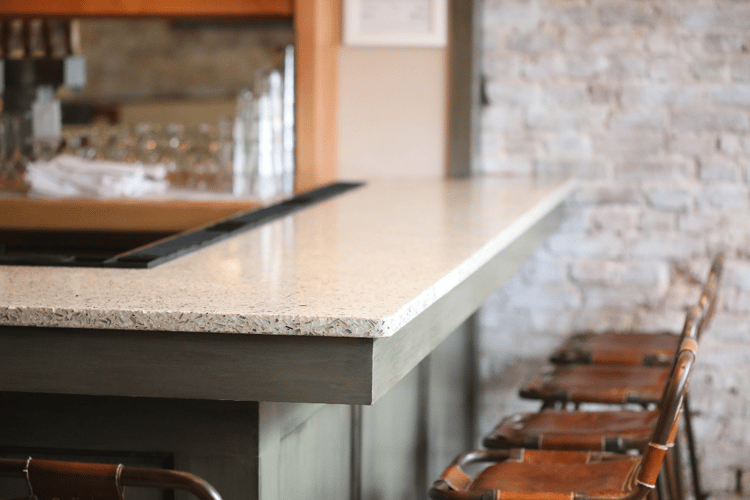 In Annapolis, Maryland, husband and wife team, Jeremy and Michelle Hoffman opened the doors to their new sustainable restaurant, Preserve. Going beyond just food, the eatery features a menu of sustainably-sourced fare as well as responsible materials, including the Vetrazzo Glass House countertop. "Our policy allows us to relay our commitment to the environment in a tangible, beautiful way. Vetrazzo is only one of many ways we try to do repurposed or environmentally friendly design," Hoffman said. Read all about Preserve's mission to go green.
Why stop at eight favorite recycled glass designs? Download our free lookbook for more favs.